Series cover
Cover der Schriftenreihe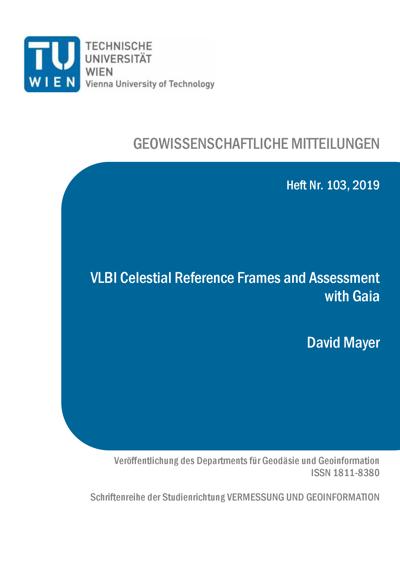 Title (de)
Titel (de)
Geowissenschaftliche Mitteilungen
Title (en)
Titel (en)
Geowissenschaftliche Mitteilungen
Title variant
Variante des Titels
Schriftenreihe der Studienrichtung Vermessung und Geoinformation
Description (de)
Beschreibung (de)
Die
Geowissenschaftlichen Mitteilungen
(ISSN 1811-8380) werden vom
Department für Geodäsie und Geoinformation
herausgegeben und dienen zur Veröffentlichung aktueller Forschungsergebnisse sowie von Tagungsbänden durch das Department organisierter Konferenzen.
Description (en)
Beschreibung (en)
Geowissenschaftliche Mitteilungen
is the name of the journal (ISSN 1811-8380) of the
Department of Geodesy and Geoinformation
at TU Wien. It is used to publish research results and proceedings of conferences organized by the department. Below you have free access to all issues since 1973.
Editor organisation
Herausgeberschaft
Department für Geodäsie und Geoinformation
First year in reposiTUm
Erstes Jahr in reposiTUm
Results 1-20 of 223 (Search time: 0.016 seconds).