DC Field
Value
Language
dc.contributor.advisor
Hellmich, Christian
-
dc.contributor.author
Kohlhauser, Christoph
-
dc.date.accessioned
2020-06-30T16:04:46Z
-
dc.date.issued
2009
-
dc.date.submitted
2009-07
-
dc.identifier.uri
https://resolver.obvsg.at/urn:nbn:at:at-ubtuw:1-33395
-
dc.identifier.uri
http://hdl.handle.net/20.500.12708/12960
-
dc.description
Zsfassung in dt. Sprache
-
dc.description.abstract
Ultraschall ist eine etablierte Methode zur Bestimmung der elastischen Eigenschaften von Festkörpern. Abhängig von der Anwendung hat sie Vorteile gegenüber klassischen quasi-statischen Tests in Bezug auf ihre zerstörungsfreie Durchführbarkeit, die einfachere Prüfkörpervorbereitung, die einfache und schnelle experimentelle Umsetzung und die hohe Präzision der Messung von Normal- und Schubkomponenten (Diagonalkomponenten) des Elastizitätstensors. Diese Vorteile sind jedoch auf die korrekte Durchführung dieser Methode innerhalb bestimmter Anwendungsbereiche angewiesen, deren Bestimmung die Zielsetzung dieser Arbeit ist. Die Anwendungsbereiche betreffen Aspekte, die von der Probengeometrie und -mikrostruktur (Publikation 1), über Poissonzahlen und nicht-diagonale Elastizitätstensorkomponenten (Publikation 2), bis hin zu verschiedenen dichten und porösen biologischen und metallischen Materialien und Glas-Keramiken aus Technik und Medizin (Publikation 1 - 5) reichen.<br />Publikation 1 behandelt den Einfluss der Probengeometrie und -porosität auf die Bestimmung elastischer Wellengeschwindigkeiten und Steifigkeit durch Kontaktübertragung von Ultraschallimpulsen. Es stellt sich heraus, dass stabförmige Probekörper mit einer Schlankheit größer zehn bei Anregung durch niederfrequente Signale (1D) Dehn- oder Stabwellen übertragen, wobei der Probekörper umso schlanker sein muss, je höher die als Stabwelle zu übertragende Signalfrequenz ist. Jenseits eines recht schmalen Übergangsbereichs zwischen Stab- und Volumenwellen übertragen weniger schlanke, von höherfrequenten Signalen angeregte, stabförmige Probekörper (3D) Volumenwellen, wobei der Probekörper umso gedrungener sein muss, je geringer die als Volumenwelle zu übertragende Signalfrequenz ist. Bei porösen gedrungenen Probekörpern hängt die Art der Wellenausbreitung vom Verhältnis 'Porendurchmesser-zu-Wellenlänge' und der Porosität ab. Würfelförmige poröse Probekörper, die von niederfrequenten Signalen angeregt werden, übertragen dem effektiven porösen Medium zugehörige Volumenwellen (langerwelliger Grenzwert), wobei der Probekörper umso poröser sein muss, je höher die als Effektivwelle zu übertragende Frequenz ist, die das poröse Medium 'spürt'. Jenseits eines Übergangsbereichs von Lang- auf Kurzwellen, der mit zunehmender Porosität und mit abnehmender, richtungsabhängiger Wellenausbreitunggeschwindigkeit zunimmt, übertragen von höheren Frequenzen angeregte würfelförmige poröse Probekörper Volumenwellen in der festen Grundmasse oder Matrix (kurzwelliger Grenzwert). Dabei müssen die Probekörper umso weniger porös sein, je geringer die als eine die feste Matrix 'spürende' Welle zu übertragende Frequenz ist.<br />Publikation 2 befasst sich mit der Bestimmung von Querdehungszahlen in isotropen, transversal isotropen und orthotropen Materialien mittels Kombination von aus quasistatischen Messungen und Ultraschallversuchen gewonnenen Normalsteifigkeiten. Die Querdehungszahlen von isotropen, transversal isotropen und orthotropen, axial nicht auxetischen Materialien werden als Funktionen der Normalsteifigkeiten angegeben, wobei die positive Definitheit der Steifigkeits- und Nachgiebigkeitstensoren berücksichtigt wird. Die Bedeutung der Methode wird durch den Vergleich von Querdehungszahlen, welche mittels aus der Literatur entnommener Normalsteifigkeiten berechnet werden, mit direkt experimentell bestimmten Querdehungszahlen gezeigt, und zwar für (isotropes) Aluminium, (transversal isotrope) Aluminium-Matrix Faserverbundmaterial und (orthotropes) Edelstahl-Schweißgut. Schließlich wird die Methode auf (orthotropes) Holz (genauer Fichte) angewandt, durch Messung von vier Normalsteifigkeiten und auf Basis einer durch Längs-Querdehungszahlen definierten fichtenspezifischen universellen Konstanten sowie vernünftiger Abschätzungen für den radialen Elastizitätsmodul. Die sich daraus ergebenden Querdehnungszahlen passen gut mit solchen aus quasistatischen Messungen an Fichte überein.<br />In porösen Materialien, insbesondere in hochporösen, kann die Qualität der quasistatischen Steifigkeitsbestimmung durch Auftreten lokaler Inelastizitäten stark beeinträchtigt werden. Im Gegensatz dazu erzeugen die sich in einem solchen Material fortpflanzenden Ultraschallwellen sehr kleine Spannungen und Verzerrungen (und auch Verzerrungsraten, die im quasistatischen Bereich liegen). Daher können die elastischen Eigenschaften solcher Materialien zuverlässig mittels Ultraschall bestimmt werden. Auf diese Weise charakterisierten wir die Mehrskalen-Elastizität poröser Biomaterialien (Publikation 3) und poröser Titanproben für biomedizinische Anwendungen (Publikation 4). Mittels Ultraschall bestimmte elastische Eigenschaften halfen uns schließlich, die Mikromechanik von Knochenersatzmaterial aus bioresorbierbaren porösen CEL2 Glas-Keramiken zu verstehen (Publikation 5). Interessante Informationen zu verschiedenen Aspekten der Elastizitätsbestimmung mittels Ultraschall sind in den Anhängen A - H zusammengefasst.<br />
de
dc.description.abstract
Ultrasonics is a well-established method for the determination of elastic properties of solids. Depending on the application, it may have advantages over classical quasi-static tests, in terms of its non-destructive nature, of simpler specimen preparation, of easy and fast experimental realization, and of high precision measurements of normal and shear ('diagonal') elasticity tensor components. These advantages, however, rely on the appropriate application of the method within specific ranges, the elucidation of which is the primary focus of this thesis. The application ranges concern specimen geometry and microstructure (Publication 1), Poisson's ratios and off-diagonal elasticity tensor components (Publication 2), and different dense and porous glass-ceramic, biological, and metal-based materials from the engineering and biomedical fields (Publication 1 - 5).<br />Publication 1 covers the influence of specimen shape and porosity on elastic wave velocity and stiffness determination through ultrasonic contact pulse transmission. It turns out that bar-shaped specimens with a slenderness ratio larger than ten, excited by low-frequency signals, transmit (1D) extensional or bar waves, whereby the specimen needs to be the more slender the higher the signal frequency to be transmitted as extensional wave.<br />Beyond a quite narrow extensional-bulk-wave transition regime, less slender bar-type specimens excited by higher frequency signals transmit (3D) bulk waves, whereby specimens need to be the less slender the lower the frequency to be transmitted as bulk waves. As for porous non-slender specimens, the wave propagation type depends on the 'pore-diameter-over-wavelength' ratio and on the porosity. Cube-shaped porous specimens excited by low frequency signals transmit bulk waves relating to the effective porous medium (long-wavelength-limit), whereby the specimen needs to be the more porous, the higher the frequency to be transmitted as effective wave 'feeling' the porous medium. Beyond a long-to-short wavelength transition period, which is increasing with increasing porosity and with decreasing direction-dependent wave propagation velocity, cube-shaped porous specimens excited by higher frequencies transmit bulk waves relating to the solid matrix (short-wavelength-limit). Thereby, specimens need to be the less porous, the lower the frequencies to be transmitted as waves 'feeling' the solid matrix. Publication 2 deals with the determination of Poisson's ratios in isotropic, transversely isotropic, and orthotropic materials by means of combined ultrasonic-mechanical testing of normal stiffnesses. Poisson's ratios of isotropic, transversely isotropic, and orthotropic non-axially auxetic materials are expressed as functions of normal elastic stiffnesses, considering the positive definiteness of the stiffness and compliance tensors. The relevance of our method is shown by comparing Poisson's ratios computed from normal elastic stiffnesses given in the literature, to experimentally given Poisson's ratios, for a range of materials including (isotropic) aluminum, (transversely isotropic) aluminum matrix-fiber composite and (orthotropic) stainless-steel weld metal. Finally, the method is applied to (orthotropic) wood (namely spruce), by measuring four normal stiffnesses, and relying on a spruce-specific universal constant involving longitudinal Poisson's ratios and on reasonable estimates for the radial Young's modulus. Resulting ranges of Poisson's ratios agree well with ranges of Poisson's ratios obtained from direct mechanical measurements on spruce.<br />In porous materials, especially such with very high porosity, the determination of material stiffness may be strongly biased by inelastic deformations occurring in the material specimens. In contrast, ultrasonic waves propagating through a material generate very small stresses and strains (and also strain rates lying in the quasi-static regime). Therefore, elastic properties of such materials can be reliably accessed through ultrasonics, which we used for multiple-scale elastic characterization of porous biomaterials (Publication 3) and of titanium scaffolds for biomedical applications (Publication 4).<br />Ultrasonically determined elastic properties finally helped us to understand the micromechanics of bioresorbable porous CEL2 glass ceramic scaffolds for bone tissue engineering (Publication 5). Interesting details on various aspects of ultrasonic testing are collected in Appendices A - H.
en
dc.format
IV, 189 S.
-
dc.language
English
-
dc.language.iso
en
-
dc.subject
Ultraschall
de
dc.subject
anisotropes Material
de
dc.subject
Volumenwelle
de
dc.subject
Stabwelle
de
dc.subject
Probengeometrie
de
dc.subject
Porosität
de
dc.subject
Querdehnungszahl
de
dc.subject
nicht-diagonale Elastizitätstensorkomponenten
de
dc.subject
Steifigkeitshomogenisierung
de
dc.subject
Holz
de
dc.subject
ultrasonics
en
dc.subject
anisotropic material
en
dc.subject
bulk wave
en
dc.subject
extensional wave
en
dc.subject
specimen geometry
en
dc.subject
porosity
en
dc.subject
Poisson's ratio
en
dc.subject
off-diagonal elasticity tenor components
en
dc.subject
stiffness homogenization
en
dc.subject
wood
en
dc.title
Elasticity tensor determination by means of ultrasonic pulse transmission : application ranges in terms of specimen geometry and microstructure, off-diagonal tensor components, as well as different engineering and biomedical materials
en
dc.title
Bestimmung von Elastizitätstensoren mittels Übertragung von Ultraschallimpulsen : Anwendungsbereiche bezüglich Probengeometrie und -mikrostruktur, (Poisson-)Querdehnungseffekten sowie verschiedener Materialien aus Technik und Medizin
de
dc.type
Thesis
en
dc.type
Hochschulschrift
de
dc.contributor.assistant
Benes, Ewald
-
tuw.publication.orgunit
E202 - Institut für Mechanik der Werkstoffe und Strukturen
-
dc.type.qualificationlevel
Doctoral
-
dc.identifier.libraryid
AC07452142
-
dc.description.numberOfPages
189
-
dc.identifier.urn
urn:nbn:at:at-ubtuw:1-33395
-
dc.thesistype
Dissertation
de
dc.thesistype
Dissertation
en
item.openairecristype
http://purl.org/coar/resource_type/c_18cf
-
item.openairecristype
http://purl.org/coar/resource_type/c_18cf
-
item.openaccessfulltext
Open Access
-
item.openairetype
Thesis
-
item.openairetype
Hochschulschrift
-
item.fulltext
with Fulltext
-
item.languageiso639-1
en
-
item.grantfulltext
open
-
item.cerifentitytype
Publications
-
item.cerifentitytype
Publications
-
Appears in Collections:
Thesis

Files in this item:

Adobe PDF
(9.66 MB)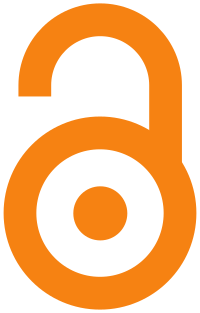 ---
Items in reposiTUm are protected by copyright, with all rights reserved, unless otherwise indicated.