DC Field
Value
Language
dc.contributor.advisor
Schimak, Gerhard
-
dc.contributor.author
Svanda, Nina
-
dc.date.accessioned
2020-06-30T17:18:13Z
-
dc.date.issued
2013
-
dc.date.submitted
2013-06
-
dc.identifier.uri
https://resolver.obvsg.at/urn:nbn:at:at-ubtuw:1-46192
-
dc.identifier.uri
http://hdl.handle.net/20.500.12708/13234
-
dc.description
Abweichender Titel laut Übersetzung der Verfasserin/des Verfassers
-
dc.description
Zsfassung in engl. Sprache
-
dc.description.abstract
Der Bedarf an Humanitärer Hilfe steigt aufgrund der wachsenden Zahl an Katastrophen - sowohl Naturkatastrophen, technologischen Katastrophen als auch bewaffneten Konflikten - weltweit. Vor dem Hintergrund tendenziell stagnierender Gesamtmittel für Humanitäre Hilfe und Entwicklungszusammenarbeit kommt der Gestaltung des Übergangs zwischen Humanitärer Hilfe und Entwicklungszusammenarbeit besondere Bedeutung zu. Internationale Humanitäre Hilfe und Entwicklungszusammenarbeit unterscheiden sich in erster Linie durch ihren Zeitrahmen; sie verfolgen jedoch auch unterschiedliche Zielsetzungen. Während Humanitäre Hilfe Opfern von Katastrophen kurzfristige Überlebenshilfe bereitstellt, verfolgt Entwicklungszusammenarbeit langfristige soziale, ökonomische und politische Ziele. In der Praxis findet zumeist kein geregelter Übergang zwischen diesen beiden Instrumenten statt, auch wenn die unterschiedlichen Akteure, Prinzipien, Strategien und Instrumente speziell in Langzeitkrisen immer wieder ineinander verschwimmen. Katastrophen bieten auch die Chance für eine langfristige und nachhaltige Verbesserung der Lebensbedingungen. Ziel der Humanitären Hilfe sowie insbesondere der Entwicklungszusammenarbeit sollte deshalb nicht sein, den Status quo ante wiederherzustellen, sondern Entwicklungsplanung zu betreiben.<br />Welchen Beitrag kann nun die Stadtentwicklungsplanung leisten, um den Übergang zwischen Humanitärer Hilfe und Entwicklungszusammenarbeit möglichst effizient zu gestalten? Die Analyse und Gegenüberstellung der Stadtentwicklungsplanung der Post-Konflikt Gemeinde Suhareka im Kosovo nach dem Ende des Krieges im Jahr 1999 und ausgewählter Konzepte zur Verknüpfung von Humanitärer Hilfe und Entwicklungszusammenarbeit hat folgende Strategieelemente für die Stadtentwicklungsplanung als Brückenglied zwischen Humanitärer Hilfe und Entwicklungszusammenarbeit identifiziert: - Nachhaltige Entwicklungsplanung / sektorübergreifender Ansatz - Stärkung und Weiterentwicklung der Strukturen und Fähigkeiten zur Selbsthilfe - Kooperation mit lokalen Partnerorganisationen - Partizipation und Zielgruppenorientierung - Längerfristige systematische Hilfe Für einen schnellen Einsatz von räumlichen Entwicklungskonzepten als planerische Entscheidungsgrundlage nach einer Katastrophe muss die räumliche Entwicklungsplanung rasch und strategisch erfolgen. Kurz- bis mittelfristig geht es nicht um die Erstellung von komplexen Planwerken, die alle sektoralen Planungsebenen flächendeckend erfassen, sondern um eine prozessorientierte, partizipative Planungsform. Der Einsatz von räumlichen Entwicklungsstrategien nach Katastrophen muss direkt nach der Katastrophe parallel zu den Soforthilfemaßnahmen beginnen, damit die räumliche Entwicklung frühzeitig strukturiert und Hilfsmaßnahmen koordiniert werden können.<br />Dazu ist die Entwicklung einer neuen Methode, der "Kick-Off Planung" notwendig, deren Ziel es ist, kurzfristig eine grundlegende Steuerung der Stadtentwicklung zu ermöglichen. Die "Kick-Off Planung" als räumliche Post-Katastrophen Strategie muss eine Schnittstelle zwischen der lokalen, der nationalen und der internationalen Ebene bilden und zwischen diesen drei Ebenen vermitteln. Weiters muss sie kooperativ, transparent und - trotz ihrer kurzfristigen Einsatzmöglichkeit - langfristig ausgerichtet sein. Die "Kick-Off Planung" braucht den "Mut zur Lücke" auch ohne eine vollständige Bestandsaufnahme und -analyse der Grundlagendaten grundlegende Leitvorstellungen zur Entwicklung einer Gemeinde zu erstellen. Sie muss flexibel sein, um sich auf rasch ändernde Rahmenbedingungen wie beispielsweise ein dynamisches Siedlungswachstum oder überarbeitete gesetzliche Festlegungen einstellen zu können.<br />Die Umsetzung der "Kick-Off Planung" erfolgt über zwei spezifisch für die räumliche Entwicklungsplanung nach Katastrophen entwickelte Instrumente. Zum einen sollen im Rahmen der räumlichen Entwicklungsplanung nach Katastrophen "vereinfachte räumliche Entwicklungskonzepte", welche die grundlegende Siedlungsstruktur mit einer groben Zuordnung von Funktionen, Nutzungen und Dichten festlegen, ausgearbeitet werden. Das zweite Instrument ist ein "Leitfaden für die Erteilung von Baugenehmigungen", der beispielsweise Richtlinien zur Form und Größe der Grundstücke oder zur Anordnung der baulichen Anlagen enthält. In Kombination bilden diese beiden Instrumente eine kurzfristig verfügbare Entscheidungsgrundlage für die Frage, wo und in welcher Form Baugenehmigungen erteilt werden können. Im weiteren Planungsprozess sollen diese beiden Instrumente in die Ausarbeitung der langfristig ausgelegten räumlichen Planungsinstrumente gemäß den jeweiligen rechtlichen Standards einfließen.<br />Mit der Etablierung der "Kick-Off Planung" als integriertem Element von Wiederaufbauprogrammen könnte nicht nur die Qualität von Wiederaufbauaktivitäten verbessert werden, sondern auch der Brückenschlag zwischen Wiederaufbau und nachhaltiger Stadtentwicklung unterstützt werden.<br />
de
dc.description.abstract
The need for humanitarian aid rises worldwide due to the growing number of catastrophes - natural catastrophes, technical catastrophes as well as armed conflicts. As the total resources for emergency recovery and development cooperation tend to stagnate the transition between humanitarian aid and development cooperation gains great importance.<br />Primarily the difference between international humanitarian aid and long-term development cooperation lies in the time frame, but they are also pursuing different objectives. Humanitarian aid provides short-term survival relief for disaster victims. Development cooperation pursues long-term social, economic and political goals. In practice usually no orderly transition between these two instruments takes place, even though especially in long-term crises the different stakeholders, principles, strategies and instruments become blurred. Catastrophes provide also the chance for a long-term and sustainable improvement of living conditions. Therefore humanitarian aid and especially development cooperation should not only aim at re-establishing the status quo ante but also provide development planning. What contribution can urban planning provide to an efficient transition from humanitarian aid to development cooperation? The analyses and comparisons of urban development of the post-conflict municipality Suhareka in Kosovo after the war in the year 1999 and selected concepts for linking humanitarian aid and development cooperation identified the following strategy elements for urban development as bridge between humanitarian aid and development cooperation:<br />- Sustainable development planning / cross-sectoral approach - Strengthening and further development of structures and potentials for self-help - Cooperation with local partner organisations - Participation and target group orientation - Long-term systematic help For a prompt use of spatial development concepts as a basis for planning decisions after a catastrophe spatial development planning has to be carried out quickly and strategically. In the short to medium term not the elaboration of complex plans covering all sectoral planning levels is necessary but a process-oriented, participatory form of planning. The use of spatial development strategies after a catastrophe has to start directly after the catastrophe paralleling the emergency aid so that the spatial development can be structured at an early stage and relief efforts can be coordinated. For that purpose the development of a new method called "Kick-Off Planning" aiming at the promotion of basic steering of the urban development in the short term is necessary. A spatial post catastrophe strategy has to provide an interface between the local, national and international level and connect these three levels. Furthermore spatial development planning after a catastrophe has to be cooperative, transparent and - in spite of its short-term use - follow a long-term perspective. "Kick-Off Planning" needs the courage to leave a gap open and elaborate general principles for the development of a municipality without a complete survey and analysis. It has to be flexible to adjust to rapidly changing conditions as for example the dynamic growth of settlements or revised legal requirements. "Kick-Off Planning" is implemented by means of two specific instruments developed for spatial development planning after catastrophes. On the one hand "simplified spatial development concepts" determining the basic settlement structure including the general allocation of functions, uses and densities shall be elaborated. The second instrument is a "guideline for granting building permissions" containing for example directives concerning form and size of building plots or the alignment of the construction. The combination of theses two instruments provides a short-term basis for the decision where and in which form building permissions can be issued. In the further planning process these two instruments shall be used as an input for the elaboration of spatial planning instruments with a long-term strategy in accordance with the respective legal norms.<br />The establishment of "Kick-Off Planning" as an integrated element of reconstruction programs would significantly improve the quality of reconstruction activities. Furthermore with the connection of short-term disaster relief activities and development planning with a medium to long-term horizon the bridging of the gap between reconstruction and sustainable urban development can be supported.<br />
en
dc.format
234 Bl.
-
dc.language
Deutsch
-
dc.language.iso
de
-
dc.subject
Stadtplanung
de
dc.subject
räumliche Entwicklungsplanung
de
dc.subject
Entwicklungszusammenarbeit
de
dc.subject
Humanitäre Hilfe
de
dc.subject
Wiederaufbau
de
dc.subject
Katastrophe
de
dc.subject
Kick-Off Planung
de
dc.subject
Stadtentwicklungsplanung
de
dc.subject
Selbsthilfe
de
dc.subject
Nachhaltigkeit
de
dc.subject
urban planning
en
dc.subject
spatial development planning
en
dc.subject
development cooperation
en
dc.subject
humanitarian aid
en
dc.subject
reconstruction
en
dc.subject
rebuilding
en
dc.subject
catastrophe
en
dc.subject
kick-off planning
en
dc.subject
urban development planning
en
dc.subject
self-help
en
dc.title
Building Bridges - Brückenschlag zwischen Internationaler Humanitärer Hilfe und Entwicklungszusammenarbeit : der Beitrag der Stadtentwicklungsplanung
de
dc.title.alternative
Building Bridges - The contribution of planning for bridging the gap between emergency recovery and longterm development cooperation
en
dc.type
Thesis
en
dc.type
Hochschulschrift
de
dc.contributor.assistant
Voigt, Andreas
-
tuw.publication.orgunit
E280 - Department für Raumentwicklung, Infrastruktur- und Umweltplanung
-
dc.type.qualificationlevel
Doctoral
-
dc.identifier.libraryid
AC10774790
-
dc.description.numberOfPages
234
-
dc.identifier.urn
urn:nbn:at:at-ubtuw:1-46192
-
dc.thesistype
Dissertation
de
dc.thesistype
Dissertation
en
item.openairetype
Thesis
-
item.openairetype
Hochschulschrift
-
item.openaccessfulltext
Open Access
-
item.languageiso639-1
de
-
item.openairecristype
http://purl.org/coar/resource_type/c_18cf
-
item.openairecristype
http://purl.org/coar/resource_type/c_18cf
-
item.grantfulltext
open
-
item.fulltext
with Fulltext
-
item.cerifentitytype
Publications
-
item.cerifentitytype
Publications
-
Appears in Collections:
Thesis

Files in this item:

Adobe PDF
(1.77 MB)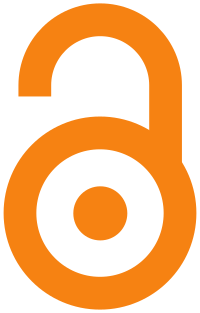 ---
Items in reposiTUm are protected by copyright, with all rights reserved, unless otherwise indicated.