DC Field
Value
Language
dc.contributor.advisor
Aicher, Josef
-
dc.contributor.author
Haring, Roland
-
dc.date.accessioned
2020-06-30T20:00:47Z
-
dc.date.issued
2005
-
dc.identifier.citation
<div class="csl-bib-body"> <div class="csl-entry">Haring, R. (2005). <i>Kostengrundlagenveränderungen in der Zeit zwischen Angebot und Zuschlag und ihre vergabe- und vertragsrechtliche Behandlung</i> [Dissertation]. reposiTUm. https://resolver.obvsg.at/urn:nbn:at:at-ubtuw:1-19078</div> </div>
-
dc.identifier.uri
https://resolver.obvsg.at/urn:nbn:at:at-ubtuw:1-19078
-
dc.identifier.uri
http://hdl.handle.net/20.500.12708/13935
-
dc.description.abstract
Im Baugeschehen entspricht es der Realität, dass Meinungsverschiedenheiten zwischen Werkbesteller und Werkunternehmer nicht gänzlich reibungsfrei ablaufen. Kommt es aufgrund eines Mangels an partnerschaftlichem Denken zu keinem Konsens, so können Konflikte die Folge sein, deren Inhalt in vielen Fällen das Erheben von Ansprüchen auf Leistungen monetärer Art darstellen. Darauf pocht vor allem der Werkunternehmer in Form von sogenannten Mehrkostenforderungen, bei denen sich dieser aufgrund von Leistungsänderungen eine aus dessen Sicht über den Vertragsinhalt hinausgehende Vergütung für Leistungen, die zur Erreichung des Vertragsziels notwendig sind, zu fordern berechtigt sieht.<br />Während über diese Thematik zahlreich Rechtsprechung bzw Literatur vorhanden ist, liegt ein diesbezüglicher Mangel bei Störungen von Schuldverhältnissen vor, die ihren zeitlichen Ursprung vor dem Bauwerkvertragsabschluss haben. Unzweifelhaft bestehen auch im Vorfeld eines Vertragsabschlusses Rechte und Pflichten sowohl auf Ausschreiber- als auch auf Bieterseite.<br />Diese Problematik stellt insoferne eine Besonderheit dar, als sie an der Schnittstelle zwischen Vergabe- und Vertragsrecht vorzufinden ist, also darüber hinaus in Zusammenschau mit baubetrieblich-bauwirtschaftlichen Ansätzen interdisziplinär abgehandelt werden muss.<br />Da Leistungsstörungen in der Bauwirtschaft beinahe untrennbar mit Kosten- bzw Kostengrundlagenveränderungen einhergehen, stellt es eine Vorbedingung dar, letztere aufzuzeigen, zu analysieren und zu kategorisieren, um einen Lösungsansatz für dieses spezielle Mehrkostenproblem ausfindig machen zu können.<br />Generell werden neben den Leistungsstörungen alle Ursachen für Kostengrundlagenveränderungen, die für möglich gehalten werden, ausgeleuchtet, wobei besonderes Augenmerk auf die aus Rechtsprechung und herrschender Lehre entwickelten Sphärentheorie zu legen ist.<br />Einen Schwerpunkt der Arbeit stellen Kostenveränderungen dar, die darauf zurückzuführen sind, dass Vergabeverfahrensverzögerungen Änderungen der Ausführungsfristen bedingen. Allen voran betrifft dies Leistungsänderungen, die bei der Abhandlung des Themas eine Sonderstellung einnehmen.<br />Die Ursachen für Verzögerungen bei der Vorbereitung und beim Abschluss des Bauwerkvertrages können unter anderem auch durch einen Mangel an gebotener Sorgfalt hervorgerufen werden, weswegen eventuelle Ansprüche auf Schadenersatz nicht übersehen werden dürfen.<br />Das Ergebnis der vorliegenden Arbeit sind mögliche Anspruchsgrundlagen zur Forderung einer Mehr-, oder gegebenenfalls auch einer Mindervergütung aus Kostengrundlagenveränderungen in der Zeit zwischen Angebot und Zuschlag.<br />
de
dc.description.abstract
There is a certain reality in the construction business that differences in perception between employer and contractor are not always free of friction. In the case of lacking consensus between the two parties, conflicts are bound to happen, which in many instances entail claims for compensation from the contractor's part. Strictly speaking he claims additional payment, which he thinks is due to an expanded scope of work, which has not been covered in the original contract for construction.<br />While there exists plenty of jurisdiction and literature on this topic, there is a lack of common insight into disaccords regarding contracts for construction, whose causes stem from the time before the contract has been entered into. There is no doubt that already before a contract is signed are there rights and duties for both the tendering and the bidding party.<br />The core of the problem is special in the way that it is located at the interface of public procurement law and contract law. Hence it has to be viewed at interdisciplinarily under the combined subjects of the construction process and construction economics.<br />Since alterations to the list of rendered services almost always go together with changes in costs and also in the basis for such costs, it is necessary to point out, analyse and categorise those changes, in order to search for a solution for this specific problem pertaining to contractors or employers claims.<br />Alongside alterations to the list of rendered services I will shine light on any possible reasons for rises or falls in the basis for costs, and special attention will be given to the theory of spheres, which has evolved from jurisdiction and prevailing academic theories.<br />A focal point of this thesis will be changes in cost which are due to delays, changes that cause alterations in the time limits for commencement and completion of the scope of the agreed upon work. They entail, amongst others, an expanded scope of work, a circumstance, which takes an exceptional position in dealing with this topic.<br />Causes for delays in the preparatory phase of the signing of a contract for construction can also be the consequence of an insufficiency in due dilligence, which is why the possibity of damages must also be considered.<br />In the end, the result of this thesis is pointing out potential reasons for claims for additional, or if need be, less compensation due to changes in the basis for costs taking place in the time period between letter of tender and letter of acceptance.
en
dc.format
X, 184 S.
-
dc.language
Deutsch
-
dc.language.iso
de
-
dc.subject
Österreich
de
dc.subject
Bauauftrag
de
dc.subject
Kostenberechnung
de
dc.subject
Angebot
de
dc.subject
Vergabe
de
dc.subject
Vertragsrecht
de
dc.title
Kostengrundlagenveränderungen in der Zeit zwischen Angebot und Zuschlag und ihre vergabe- und vertragsrechtliche Behandlung
de
dc.title
Parallelt. [Übers. des Autors]: Cost changes in the time-period between tender and contract signing in
en
dc.type
Thesis
en
dc.type
Hochschulschrift
de
dc.contributor.assistant
Oberndorfer, Wolfgang
-
tuw.publication.orgunit
E234 - Institut für Baubetrieb und Bauwirtschaft
-
dc.type.qualificationlevel
Doctoral
-
dc.identifier.libraryid
AC04748777
-
dc.description.numberOfPages
184
-
dc.identifier.urn
urn:nbn:at:at-ubtuw:1-19078
-
dc.thesistype
Dissertation
de
dc.thesistype
Dissertation
en
item.languageiso639-1
de
-
item.cerifentitytype
Publications
-
item.cerifentitytype
Publications
-
item.openaccessfulltext
Open Access
-
item.openairetype
Thesis
-
item.openairetype
Hochschulschrift
-
item.openairecristype
http://purl.org/coar/resource_type/c_18cf
-
item.openairecristype
http://purl.org/coar/resource_type/c_18cf
-
item.grantfulltext
open
-
item.fulltext
with Fulltext
-
Appears in Collections:
Thesis

Files in this item:

Adobe PDF
(12.18 MB)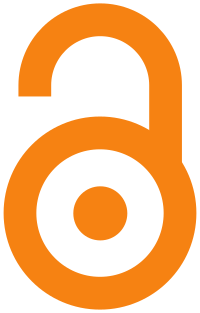 ---
Items in reposiTUm are protected by copyright, with all rights reserved, unless otherwise indicated.