DC Field
Value
Language
dc.contributor.advisor
Streli, Christina
-
dc.contributor.author
Palkowitsch, Martina
-
dc.date.accessioned
2020-06-27T20:47:59Z
-
dc.date.issued
2019
-
dc.date.submitted
2020-01
-
dc.identifier.uri
https://resolver.obvsg.at/urn:nbn:at:at-ubtuw:1-133633
-
dc.identifier.uri
http://hdl.handle.net/20.500.12708/1464
-
dc.description.abstract
Intention In der konventionellen Strahlentherapie finden Photonen und Elektronen Anwendung. Während der letzten Jahre gewinnt eine andere Strahlenmodalität stetig an Bedeutung die Protonentherapie. Die vorteilhaften physikalischen Eigenschaften von Protonen führen zu einem weltweiten Anstieg der Anzahl an Protonentherapiezentren. Seit 2016 ist die Protonentherapie auch in Österreich, präziser am MedAustron in Wiener Neustadt in Niederösterreich, verfügbar. Aufgrund ihres charakteristischen Dosistiefenprofils der größte Anteil der Dosis wird am Ende der Reichweite der Partikel deponiert sind Protonen ein exzellentes Werkzeug für die Behandlung von Tumoren, die in der Nähe von kritischen, radiosensitiven Organen lokalisiert sind. Protonentherapie macht es möglich, einen großen Anteil der Dosis im krankhaften Gewebe zu deponieren bei gleichzeitiger Schonung des umgebenden gesunden Gewebes. Ein zusätzlicher Vorteil im Vergleich zu der konventionellen Photonentherapie ist die etwas erhöhte relative biologische Wirksamkeit (RBE). RBE ist definiert als das Verhältnis zwischen Photonendosis und der Dosis einer beliebigen anderen ionisierenden Strahlung, die denselben biologischen Effekt bewirkt. Obwohl Studien zeigen, dass der RBE von Protonen am Ende der Reichweite der Teilchen ansteigt, wird im Allgemeinen ein konstanter Protonen RBE von 1,1 für die Planung und Durchführung klinischer Therapien angenommen. Diese Vereinfachung beschreibt solche klinische Situationen, in welchen ein Stoppen des Strahls unmittelbar vor Risikoorganen unvermeidbar ist, möglicherweise nicht ausreichend genau. Der am Ende der Reichweite erhöhte RBE von Protonen kann, neben anderen Faktoren, mit dem ansteigenden linearen Energietransfer (LET) mit größer werdender Tiefe in Verbindung gebracht werden. Im Fall von gemischten Teilchenfeldern wird in der Literatur vorgeschlagen den über das ganze Teilchenspektrum in der Dosis gemittelten LET (LETd) als Stellvertreter für den biologischen Effekt zu verwenden. Im Rahmen dieser Arbeit wurden LETd-Verteilungen, die sich für verschiedene Tumorlokalisationen, Tumorgrößen sowie Bestrahlungsplanoptimierungseinstellungen und -strategien ergaben, nach ihrer Fähigkeit Risikoorgane vor hohen LETd zu bewahren, bewertet. Die Studie wurde am und in Zusammenarbeit mit dem Leichtionentherapiezentrum MedAustron durchgeführt. Materialen und Methoden In einem ersten Schritt dienten GATE8.0/Geant4.10.3 MC Simulationen als Benchmark für die Berechnung des LETd in Wasser mit dem Monte Carlo (MC) Algorithmus des Bestrahlungsplanungsystems RayStation (RS v5.99.50, im Folgendem kurz RS genannt, der RaySearch Laboratories AB, Schweden). Pläne mit einem Target von (5x5x5) cm3 in 6 und 30 cm Wassertiefe und einem 160 MeV Pencil-Beam (Reichweite in Wasser: 17,4 cm) wurden in RS optimiert und mit GATE/Geant4 nachgerechnet. Auf diese Weise war es möglich, ein validiertes Werkzeug für weitere Untersuchungen zu erhalten. Verschiedene Dosisnetze ((0,1x0,1x0,1) cm3, (0,2x0,2x0,2) cm3 und (0,3x0,3x0,3) cm3) wurden verwendet um zu untersuchen, ob die Größe des Volumenelements, die für die Berechnung der LETd-Verteilungen gewählt wurde, die ermittelten Werte beeinflusste. Nachdem die Validierung von RS durch GATE8.0/Geant4.10.3 abgeschlossen war, konnte mit den eigentlichen RS Simulationen begonnen werden. Zunächst wurde die Abhängigkeit des LETd von der Targettiefe, der Feldgröße, den Bestrahlungswinkeln und der Anzahl an Strahlen untersucht. Ein (2x2x2) cm3, ein (5x5x5) cm3 und ein (10x10x10) cm3 großes Wassertarget wurden in der Simulation in 8 cm, 18 cm und 28 cm Tiefe in einem Wasserphantom platziert, um die Tiefen- und Feldgrößenabhängigkeit feststellen zu können. Für die Untersuchung der Winkelabhängigkeit wurde ein sich mittig in einem zylindrischen Wasserphantom befindliches, kugelförmiges Target mit einem Durchmesser von 4 cm verwendet. Der Winkel zwischen zwei SFO (Einzelfeldoptimierungs-) Feldern wurde von
de
dc.description.abstract
Purpose Conventional radiotherapy applies photons and electrons. In the last years another treatment modality has been steadily gaining in importance the proton therapy. The advantageous physical properties of protons lead to a global increase of the number of proton therapy centers. Since 2016 proton therapy has been available also in Austria, more precisely at MedAustron in Wiener Neustadt, Lower Austria. Due to their characteristic depth dose profile most of the dose is deposited at the end of the particle range protons are an excellent tool for treating tumors located close to critical, radiosensitive organs. Proton therapy makes it possible to deposit a large proportion of the dose in the diseased tissue while sparing the healthy tissue around. An additional advantage in relation to the conventional photon therapy is its slightly increased relative biological effectiveness (RBE). RBE is defined as the ratio of a dose of photons to a dose of any other ionizing radiation which produces the same biological effect. Even though studies show that the RBE for protons increases at the end of the range of the particles, commonly a constant proton RBE of 1.1 for planning and delivering clinical therapy is assumed. This simplification might not sufficiently describe the biological effect in clinical situations where it is inevitable to use beams stopping in front of organs at risk. Besides other factors, the enhanced RBE of protons at the end of range can be connected to the higher linear energy transfer (LET) with increasing depth. In the case of mixed particle fields, the dose-averaged LET (LETd) over the entire particle spectrum can be used to quantify the beam quality. To illustrate RBE uncertainties, LETd is in use as a surrogate for the biological effect. Within the scope of this work, LETd-distributions resulting from different tumor localizations, tumor sizes as well as treatment plan optimization settings and strategies were assessed according to their ability of sparing organs at risk from high LETd. The study was carried out at and in collaboration with the light ion beam therapy facility MedAustron. Materials and methods In a first step LETd to water calculation using the Monte Carlo (MC v4.0) algorithm in the Treatment Planning System RayStation (RS v5.99.50, in the following briefly called RS, of RaySearch Laboratories AB, Sweden) was benchmarked against GATE8.0/Geant4.10.3 MC simulations. Plans with a target of (5x5x5) cm3 centered at a depth of 6 and 30 cm in water and one 160 MeV pencil beam (range in water: 17.4 cm) were optimized in RS and recalculated with GATE/Geant4. By doing so a validated tool for further investigations was obtained. Different dose grids ((0.1x0.1x0.1) cm3, (0.2x0.2x0.2) cm3 and (0.3x0.3x0.3) cm3) were used to investigate if the voxel size of the dose grid chosen for calculating LETd distributions influenced the computed values. Once the validation of RS by GATE8.0/Geant4.10.3 was completed, the actual RS simulations could be started. Initially, the dependence of LETd on target depth, field size, irradiation angles and number of beams was studied. A (2x2x2) cm3, a (5x5x5) cm3 and a (10x10x10) ) cm3 water target were centered in the simulation at 8 cm, 18 cm and 28 cm depths in a water phantom to assess depth and field size dependence. Two SFO (Single Field Optimization) fields were separated by
en
dc.format
151 Seiten
-
dc.language
English
-
dc.language.iso
en
-
dc.subject
Relative biologische Wirksamkeit
de
dc.subject
Linearer Energietransfer
de
dc.subject
Teilchentherapie
de
dc.subject
relative biological efficiency
en
dc.subject
linear energy transfer
en
dc.subject
particle therapy
en
dc.title
Radiobiological considerations in proton beam therapy: influence of different treatment planning optimization approaches on the dose-averaged linear energy transfer distribution
en
dc.type
Thesis
en
dc.type
Hochschulschrift
de
dc.publisher.place
Wien
-
tuw.thesisinformation
Technische Universität Wien
-
dc.contributor.assistant
Poljanc, Karin
-
tuw.publication.orgunit
E141 - Atominstitut
-
dc.type.qualificationlevel
Diploma
-
dc.identifier.libraryid
AC15556603
-
dc.description.numberOfPages
151
-
dc.identifier.urn
urn:nbn:at:at-ubtuw:1-133633
-
dc.thesistype
Diplomarbeit
de
dc.thesistype
Diploma Thesis
en
item.openairecristype
http://purl.org/coar/resource_type/c_18cf
-
item.openairecristype
http://purl.org/coar/resource_type/c_18cf
-
item.openaccessfulltext
Open Access
-
item.openairetype
Thesis
-
item.openairetype
Hochschulschrift
-
item.fulltext
with Fulltext
-
item.languageiso639-1
en
-
item.grantfulltext
open
-
item.cerifentitytype
Publications
-
item.cerifentitytype
Publications
-
Appears in Collections:
Thesis

Files in this item:
Adobe PDF
(72.05 MB)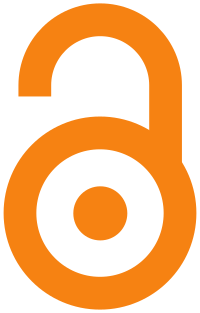 ---
Items in reposiTUm are protected by copyright, with all rights reserved, unless otherwise indicated.