DC Field
Value
Language
dc.contributor.advisor
Aumayr, Friedrich
-
dc.contributor.author
Radovanovic, Lidija
-
dc.date.accessioned
2020-10-20T06:57:22Z
-
dc.date.issued
2020
-
dc.date.submitted
2020
-
dc.identifier.citation
<div class="csl-bib-body"> <div class="csl-entry">Radovanovic, L. (2020). <i>Ballooning stability analysis of the ASDEX-Upgrade small-ELM regime</i> [Diploma Thesis, Technische Universität Wien]. reposiTUm. https://doi.org/10.34726/hss.2020.71723</div> </div>
-
dc.identifier.uri
https://doi.org/10.34726/hss.2020.71723
-
dc.identifier.uri
http://hdl.handle.net/20.500.12708/15934
-
dc.description.abstract
In magnetisch eingeschlossenen Fusionsplasmen existiert ein Regime des verbesserten Einschlusses namens High Confinement Mode (H-Mode), dass durch ein steiles Druckprofil am Plasmarand, dem sogennanten Pedestal, charakterisiert ist. Die erreichbare Temperatur und Dichte im Zentrum des Fusionsplasmas ist durch die Bedingungen am inneren Rand dieses steilen Druckgradienten bestimmt.Obwohl das Pedestal den Einschluss verbessert, führt der steile Druckgradient zu Instabil- itäten die Edge Localised Modes (ELMs) genannt werden. Diese ELMs verursachen quasi- periodische Verluste von Teilchen und Energie, die zu hohen Belastungen der Reaktorwand führen. Extrapoliert man die Auswirkungen der ELMs zu zukünftigen Fusionsreaktoren, wird die ausgestoflene Energie hoch genug, um diese Komponenten zu beschädigen.Eine besondere Art von ELMs sogenannte kleine oder Typ - II ELMs sind allerding so hochfrequent, dass der Ausstoß für die Reaktorwand quasi – kontinuierlich wirkt. Aktuelle Experimente haben gezeigt, dass die Bedingungen in den letzten Millimetern des Plasmas für dieses Regime entscheidend sind. Frühere Arbeiten warfen die Hypothese auf, dass diese Instabilitäten mit Ballooning Moden in Verbindung stehen. Ballooning Moden werden vom Druckgradienten im Plasma getrieben und von der magnetischen Verscherung stabilisiert. Der Code HELENA wird in dieser Diplomarbeit benutzt um lokale lineare ideale Ballooning - Stabilitätsanalysen einer Datenbank von 99 Entladungen mit kleinen ELMs durchzuführen. Die Berechnungen werden mit einer zeitlichen Auflösung von 5ms ausgeführt. Es wird gezeigt, dass in 81 der analysierten Fälle, der Plasmarand in Phasen mit kleinen ELMs Ballooning - instabiler wird.Experimentell wird in dieser Arbeit auch bewiesen, dass eine höhere Rate des Hauptionengasflusses den Zugang zum klein-ELM-Regime erleichtert und seine Nachhaltigkeit verbessert. Von 33 Fällen, in denen die Gas-Rate geändert wurde, zeigen 27, dass eine höhere Gas-Rate die Breite des Balloning instabilen Bereiches vergrößert bis dieser schlussendlich das ganze Pedestal abdeckt. Ebenfalls untersucht wurde die Auswirkungen der Form des Plasmaquerschnitts, die bekanntermaflen die Ballonstabilität beeinflusst. Hi- erbei wurde gezeigt dass eine stärkere Verformung des Querschnitts das Auftreten der Balloninstabilität in der Mitte des Pedestals begünstigt was ebenso mit dem Auftreten kleiner ELMs korreliert.Die Auswirkungen der globalen und der lokalen Verscherung des Magnetfeldes in spezifischen Scans der Form des Plasmaquerschnitts und des Sicherheitsfaktors wurden im Detail analysiert, wobei die Bedeutung lokaler Effekte auf die Ballonstabilität hervorgehoben wurde.Die in dieser Arbeit durchgeführten Analysen konnten die Hypothese dass Ballooning Moden maßgebend für die Stabilität der kleinen ELMs sind untermauern und werfen weit- ere interessante Fragen für Zukünftige Untersuchungen auf.
de
dc.description.abstract
The high confinement mode of magnetically confined fusion plasmas is characterised by a steep pressure gradient at the edge of the plasma, known as the pedestal. The achievable temperature and density in the core of a fusion plasma is determined by the values at the inner point of the steep gradient region, referred to as the pedestal top.Although the pedestal is beneficial for confinement, the steep pressure gradient causes instabilities known as Edge Localised Modes (ELMs). ELMs are quasi-periodic bursts of particles and energy from the main plasma, leading to large heat loads on the plasma facing components. In typical projections of the largest of these events to future fusion devices, the energy ejected by ELMs can be enough to melt these components.One class of ELMs, referred to often as Type-II ELMs, have a more quasi-continuous signature, with individual events difficult to distinguish. Recent experiments have indicated that conditions in the last milimeters of the plasma determine the existence of this regime. These modes have been proposed to be ballooning modes, which are driven by the pressure gradient and stabilised by the magnetic shear.In this thesis, the HELENA code is applied to perform local linear ideal ballooning stability calculations on a database of 99 discharges showing phases with small ELMs. The calculations have been performed in 5 ms intervals over the entire discharage and show that in 81 of these cases, the plasma edge becomes unstable to ballooning modes when small ELMs appear.Experimental evidence has also shown that a higher main ion fuelling rate facilitates easier access and better sustainability of the small-ELM regime. Out of the 33 cases with a scan in the fuelling rate, 27 show that higher fuelling rates decrease the area where the pedestal is stable to ballooning modes and instability is eventually covering the entire pedestal. The impact of the plasma shape, known to influence ballooning stability was also examined, showing that higher shaping is favourable to the appearance of the ballooning instability in the middle of the pedestal and correlates with the onset of small ELMs.The effect of global vs. local shear in specific scans of the plasma shape and safety factor was analysed, highlighting the importance that local effects have on the ballooning stability. The analysis performed in this master thesis demonstrates the hypothesis that ballooning modes are crucial for the stability of small ELMs and poses further interesting questions for future research.
en
dc.format
viii, 82 Seiten
-
dc.language
English
-
dc.language.iso
en
-
dc.subject
Nuclear Fusion
en
dc.subject
ELMs
en
dc.subject
plasma edge
en
dc.title
Ballooning stability analysis of the ASDEX-Upgrade small-ELM regime
en
dc.type
Thesis
en
dc.type
Hochschulschrift
de
dc.identifier.doi
10.34726/hss.2020.71723
-
dc.publisher.place
Wien
-
tuw.thesisinformation
Technische Universität Wien
-
dc.contributor.assistant
Wolfrum, Elisabeth
-
tuw.publication.orgunit
E134 - Institut für Angewandte Physik
-
dc.type.qualificationlevel
Diploma
-
dc.identifier.libraryid
AC16053552
-
dc.description.numberOfPages
82
-
dc.thesistype
Diplomarbeit
de
dc.thesistype
Diploma Thesis
en
item.openairetype
Thesis
-
item.openairetype
Hochschulschrift
-
item.openaccessfulltext
Open Access
-
item.languageiso639-1
en
-
item.openairecristype
http://purl.org/coar/resource_type/c_18cf
-
item.openairecristype
http://purl.org/coar/resource_type/c_18cf
-
item.grantfulltext
open
-
item.fulltext
with Fulltext
-
item.cerifentitytype
Publications
-
item.cerifentitytype
Publications
-
Appears in Collections:
Thesis

Files in this item:

Adobe PDF
(18.49 MB)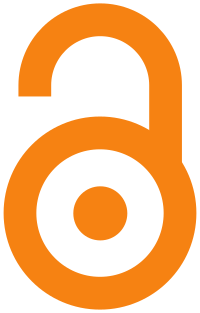 ---
Items in reposiTUm are protected by copyright, with all rights reserved, unless otherwise indicated.