DC Field
Value
Language
dc.contributor.advisor
Kugi, Andreas
-
dc.contributor.author
Saxinger, Martin
-
dc.date.accessioned
2020-12-09T07:58:57Z
-
dc.date.issued
2020
-
dc.date.submitted
2020-12
-
dc.identifier.uri
https://doi.org/10.34726/hss.2020.85360
-
dc.identifier.uri
http://hdl.handle.net/20.500.12708/16432
-
dc.description
Zusammenfassung in deutscher Sprache
-
dc.description
Abweichender Titel nach Übersetzung der Verfasserin/des Verfassers
-
dc.description.abstract
Hot-dip galvanizing is the state-of-the-art technology to produce zinc coats on steel strips. For quality reasons, the steel industry has to guarantee a required minimum coating thickness at any lateral position of the strip. The primary objective of this process is to establish a zinc layer with a defined uniform thickness. In this way, the zinc consumption and thus the operating costs of the plant can be significantly reduced without violating the coating thickness requirement. One condition to achieve a homogeneous zinc layer is a uniform air gap between the strip and the gas wiping dies, where excess liquid zinc is blown off. Hence, a flat transverse strip profile at the gas wiping dies is required. However, the steel strips processed in such plants often exhibit unknown but usually only slowly varying residual curvatures which entail transverse flatness defects of the strip. In addition, vibrations of the strip at the gas wiping dies must be suppressed to keep the air gaps constant. Persistently exciting vibrations of the strip are frequently encountered in hot-dip galvanizing lines. These vibrations typically exhibit a dominant sinusoidal or sometimes multi-harmonic shape. The underlying excitation process, the frequency, the amplitude, and the phase are generally unknown. Clearly, flatness defects and superimposed strip vibrations at the gas wiping dies cause non-uniform and time-varying air gaps and hence an inhomogeneous zinc coating thickness.In modern hot-dip galvanizing lines, electromagnetic actuators are used for contactless vibration and shape control of the transverse strip shape. In the considered application, the control input (force of electromagnetic actuators), the sensor output (measured transverse strip displacements near the electromagnets), and the system output to be controlled (transverse strip displacement at the gas wiping dies) are usually located at different positions along the strip, which makes the overall control task quite challenging. In addition, the disturbance input (source of multi-harmonic periodic excitation) is also located at an unknown position. State-of-the-art control algorithms realize an approximately flat strip profile only at the height of the displacement sensors but it is unfeasible to mount distance sensors directly at the gas wiping dies. Moreover, a persistently exciting disturbance cannot be fully suppressed by the state-of-the-art control algorithms (not even at the measured positions). This usually entails a time-varying flatness defect with non-zero mean at the gas wiping dies, which in turn brings along a suboptimal zinc coating thickness.In this thesis, model-based methods are developed to improve the homogeneity and accuracy of the zinc coating thickness compared to state-of-the-art methods. To this end, a dynamical model of the motion and elastic deformation of the steel strip in an industrial hot-dip galvanizing line is derived that captures the most important physical effects, e.g., the flatness defects in the strip, the electromagnetic forces, and the transverse loads of impinging air cooling jets. The underlying partial differential equations are derived via Hamilton's principle for systems of changing mass. The Galerkin weighted residual method is employed for spatial discretization. The domain of the strip is divided into finite elements, where local ansatz functions are used. A tailored time integration scheme for structural mechanics problems is applied to perform time-efficient transient simulations. The model is validated for both steady-state and dynamic cases with measurements from the industrial hot-dip galvanizing line for different test strips.The mathematical model serves as a basis for the design of a feedforward controller of the transverse strip profile at the position of the gas wiping dies. For this, an estimator of the flatness defects is designed and validated for different test strips and settings of the plant. Using the validated mathematical model, a simulation study is conducted to compare the state-of-the-art control method (flat strip profile at the electromagnets) with the developed feedforward controller (flat strip profile at the gas wiping dies). Furthermore, the influence of the vertical distance between the gas wiping dies and the electromagnets on the control performance is analyzed in detail.In order to suppress persistently exciting disturbances at the position of the gas wiping dies, a control concept is developed that consists of a linear quadratic regulator (LQR) combined with a disturbance feedforward concept based on the theory of invariant manifolds and an extended Kalman filter (EKF). The proposed control strategy is successfully validated by means of an experimental test rig that mimics the essential properties of the industrial hot-dip galvanizing line. To this end, custom-made electromagnetic actuators are used to exert forces on the strip. The desired electromagnetic control force is realized in a pure feedforward mode, where neither a force sensor nor a displacement sensor for measuring the air gap between the strip and the magnetic core are required. Finally, measurement results of the control concept, which demonstrate the excellent performance to suppress persistently exciting disturbances, are presented for the experimental test rig.
en
dc.description.abstract
Kontinuierliches Feuerverzinken ist eine Standardtechnologie zur Herstellung von verzinkten Stahlbändern. Zur Erfüllung der Produktqualitätsansprüche muss die Stahlindustrie eine erforderliche Mindestdicke der Zinkschicht an jeder beliebigen Querposition des Bandes garantieren. Das primäre Ziel dieses Prozesses ist das Aufbringen einer Zinkschicht mit einer definierten gleichmäßigen Dicke. In diesem Fall können der Zinkverbrauch und daher auch die Betriebskosten der Anlage deutlich reduziert werden, ohne dass die Anforderung bezüglich der erforderlichen Zinkschichtdicke verletzt wird. Eine maßgebliche Bedingung zur Aufbringung einer homogenen Zinkschicht ist ein gleichmäßiger Luftspalt zwischen dem Band und der Luftabstreifdüse, mit welcher überschüssiges, am Band haftendes Zink, abgeblasen wird. Dazu wird ein möglichst flaches Bandprofil in der Abstreifdüse benötigt. Tatsächlich weisen die zu verzinkenden Bänder in solchen Anlagen häufig unbekannte, jedoch meist nur langsam variierende plastische Vorverformungen auf, welche zu Ebenheitsfehlern des Bandes führen. Treten unerwünschte Bandschwingungen in der Luftabstreifdüse auf, so führt dies zu einer zusätzlichen zeitlichen Variation des Luftspaltes. In Feuerverzinkungsanlagen werden oftmals Bandschwingungen beobachtet, die über einen externen Mechanismus permanent angeregt werden. Solche Bandschwingungen haben typischerweise eine ausgeprägte Sinusform, es können aber auch Oberwellen überlagert sein. Der zugrundeliegende Mechanismus zur Anregung, die Frequenz, die Amplitude und die Phase der Schwingung sind dabei unbekannt. Plastische Vorverformungen und Bandschwingungen führen typischerweise zu ungleichmäßigen und zeitlich variierenden Luftspalten in der Luftabstreifdüse und damit in weiterer Folge zu einer inhomogenen Zinkschichtdicke. Moderne Feuerverzinkungsanlagen sind mit mehreren Elektromagnetaktuatoren ausgestattet, welche zur kontaktlosen Schwingungsdämpfung und zur Regelung der transversalen Bandform verwendet werden. Genau genommen befinden sich in der betrachteten Anwendung der Steuereingang (Kräfte der Elektromagnete), der Messausgang (gemessene transversale Bandauslenkung in der Nähe der Elektromagnete) und der zu regelnde Ausgang (Bandauslenkung in der Abstreifdüse) normalerweise an unterschiedlichen Positionen entlang des Bandes. Dies führt auf ein komplexes regelungstechnisches Problem. Zusätzlich befindet sich auch der Störeingang (Quelle der periodischen Bandschwingung) an einer anderen Position. Herkömmliche Regelalgorithmen realisieren ein annähernd flaches Bandprofil auf Höhe der Abstandssensoren. Eine direkte Montage von Abstandssensoren auf der Luftabstreifdüse ist jedoch nicht möglich. Periodisch angeregte Bandschwingungen können von solchen Regelalgorithmen nicht vollständig unterdrückt werden (auch nicht auf der Höhe der Abstandssensoren). Dies führt dazu, dass typischerweise ein zeitlich variierender und nicht mittelwertfreier Ebenheitsdefekt an der Abstreifdüse verbleibt, welcher eine suboptimale Zinkschichtdicke zur Folge hat. In dieser Arbeit werden modellbasierte Methoden entwickelt, die im Vergleich zu existierenden Methoden zu einer weiteren Verbesserung der Zinkschichtdickenhomogenität und -genauigkeit führen sollen. Zu diesem Zweck wird ein dynamisches Modell der Bewegung und elastischen Deformation eines Stahlbandes in einer Feuerverzinkungsanlage entwickelt. Die wichtigsten physikalischen Einflussgrößen, wie z.B. die plastische Vorverformung des Bandes, die Kräfte der Elektromagnete und die Strömungskräfte durch die Luftkühler werden berücksichtigt. Die zugrundeliegenden Differentialgleichungen folgen aus dem Hamiltonschen Prinzip für offene Systeme mit veränderlicher Masse. Zur örtlichen Diskretisierung kommt die Galerkin-Methode der gewichteten Residuen zum Einsatz, wobei das Rechengebiet mithilfe von lokalen Ansatzfunktionen in finite Elemente diskretisiert wird. Transiente Simulationen werden mit einem speziellen Zeitintegrationsverfahren durchgeführt, welches für strukturmechanische Systeme entwickelt wurde. Das Bandmodell wird mithilfe von Messungen in quasistatischen und dynamischen Szenarien validiert. Die Messungen dazu wurden an der industriellen Feuerverzinkungsanlage für verschiedene Testbänder durchgeführt.Das mathematische Modell wird für die Entwicklung einer Vorsteuerung des transversalen Bandprofils bei der Luftabstreifdüse verwendet. Dazu wird ein Schätzer der Ebenheitsdefekte entworfen und mithilfe von verschiedenen Testbändern und Einstellungen der Anlage validiert. Mithilfe des validierten Bandmodells wird eine Simulationsstudie durchgeführt, um die derzeitige Standardmethode (flaches Bandprofil bei den Elektromagneten) mit der entwickelten Vorsteuerung (flaches Bandprofil bei der Luftabstreifdüse) zu vergleichen. Des Weiteren wird der Einfluss des vertikalen Abstands zwischen der Luftabstreifdüse und den Elektromagneten auf die Ergebnisse der Vorsteuerung detailliert untersucht. Zur Unterdrückung von periodisch angeregten Bandschwingungen wird ein Regelungskonzept entworfen, welches aus einem linear-quadratischen Regler in Kombination mit einer Störgrößenvorsteuerung und einem erweiterten Kalman-Filter besteht. Die Störgrößenvorsteuerung basiert auf der Theorie der invarianten Mannigfaltigkeiten. Das entwickelte Regelungskonzept wird dabei erfolgreich mithilfe eines experimentellen Versuchsaufbaus validiert, mit welchem die wesentlichen Eigenschaften des Feuerverzinkungsprozesses nachgebildet werden können. Zum Aufbringen der Kraft werden selbst entwickelte elektromagnetische Aktuatoren verwendet. Die gewünschte elektromagnetische Kraft wird mithilfe einer reinen Vorsteuerung realisiert, d.h., es werden weder ein Kraftsensor noch ein Abstandssensor zur Messung des Luftspalts zwischen Band und Magnetkern verwendet.
de
dc.format
xvi, 156 Seiten
-
dc.language
English
-
dc.language.iso
en
-
dc.subject
Kontinuierliche Feuerverzinkungsanlage für Stahlband
de
dc.subject
Verteilt-parametrische Systeme
de
dc.subject
Hamiltonsches Prinzip
de
dc.subject
Galerkin-Methode
de
dc.subject
Finite-Elemente
de
dc.subject
Systemanalyse
de
dc.subject
Periodische Störung
de
dc.subject
Modellbasierte Regelung
de
dc.subject
Vorsteuerung
de
dc.subject
Störunterdrückung
de
dc.subject
Aktive Schwingungsdämpfung
de
dc.subject
Zustands- und Störbeobachter
de
dc.subject
Extended Kalman Filter
de
dc.subject
Theorie der invarianten Mannigfaltigkeiten
de
dc.subject
Continuous hot-dip galvanizing line for steel strip
en
dc.subject
Distributed-parameter system
en
dc.subject
Hamilton's principle
en
dc.subject
Galerkin method
en
dc.subject
Finite elements
en
dc.subject
System analysis
en
dc.subject
Periodic disturbance
en
dc.subject
Model-based control
en
dc.subject
Feedforward control
en
dc.subject
Disturbance rejection
en
dc.subject
Active vibration control
en
dc.subject
State and disturbance observer
en
dc.subject
Extended Kalman filter
en
dc.subject
Principle of invariant manifolds;
en
dc.title
Model-based control of the transverse strip shape and position in a hot-dip galvanizing line
en
dc.title.alternative
Modellbasierte Regelung der transversalen Bandform und Position in einer Feuerverzinkungsanlage
de
dc.type
Thesis
en
dc.type
Hochschulschrift
de
dc.identifier.doi
10.34726/hss.2020.85360
-
dc.publisher.place
Wien
-
tuw.thesisinformation
Technische Universität Wien
-
dc.contributor.assistant
Steinböck, Andreas
-
tuw.publication.orgunit
E376 - Institut für Automatisierungs- und Regelungstechnik
-
dc.type.qualificationlevel
Doctoral
-
dc.identifier.libraryid
AC16100553
-
dc.description.numberOfPages
156
-
dc.thesistype
Dissertation
de
dc.thesistype
Dissertation
en
item.openairecristype
http://purl.org/coar/resource_type/c_18cf
-
item.openairecristype
http://purl.org/coar/resource_type/c_18cf
-
item.openaccessfulltext
Open Access
-
item.openairetype
Thesis
-
item.openairetype
Hochschulschrift
-
item.fulltext
with Fulltext
-
item.languageiso639-1
en
-
item.grantfulltext
open
-
item.cerifentitytype
Publications
-
item.cerifentitytype
Publications
-
Appears in Collections:
Thesis

Files in this item:
Adobe PDF
(13.5 MB)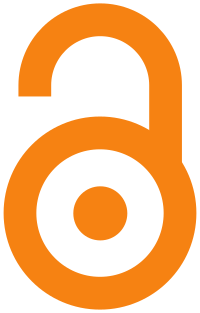 ---
Items in reposiTUm are protected by copyright, with all rights reserved, unless otherwise indicated.