DC Field
Value
Language
dc.contributor.advisor
Alsop, William
-
dc.contributor.author
Kalfaoglu Hatipoglu, Hatice
-
dc.date.accessioned
2020-06-29T10:38:45Z
-
dc.date.issued
2016
-
dc.date.submitted
2016-08
-
dc.identifier.citation
<div class="csl-bib-body"> <div class="csl-entry">Kalfaoglu Hatipoglu, H. (2016). <i>Improving turkish housing quality through holistic architecture : assessment framework, guidelines, lessons from Vienna</i> [Dissertation, Technische Universität Wien]. reposiTUm. https://doi.org/10.34726/hss.2016.31062</div> </div>
-
dc.identifier.uri
https://resolver.obvsg.at/urn:nbn:at:at-ubtuw:1-5942
-
dc.identifier.uri
http://hdl.handle.net/20.500.12708/5933
-
dc.description
Zusammenfassung in deutscher Sprache
-
dc.description.abstract
Ziel dieser Arbeit ist es, zur Entwicklung nachhaltiger Wohnqualität in der Türkei beizutragen. Nachhaltiges Wohnen sollte in Form von spannenden, inspirierenden und energieeffizienten Projekten ausgedrückt werden. Sie müssen also lebenswertes und dynamisches Leben gewährleisten. Nachhaltige Entwicklung gewährleistet besseres Wohnen und bessere Lebensqualität für heutige und künftige Generationen. Es besteht eine enge Beziehung zwischen Nachhaltigkeit und Qualität - nachhaltige Gebäude belasten die Umwelt weniger -, welche unter dem ganzheitlichen Blick auch eine bessere architektonische Qualität zur Folge hat. Die Gewährleistung einer höheren und zukunftfähigen Lebensqualität ist eine wesentliche Herausforderung. Entwürfe hochwertiger Wohnsiedlungen können zu einer Verbesserung der Lebensqualität beitragen, weil eine Veränderung des Lebensstils nicht aufgezwungen werden, aber durch gute Entwürfe gefördert werden kann. Hochwertige, nachhaltige Wohnungsentwürfe sind abhängig von der Harmonie verschiedener Indikatoren, die ebenso einem ganzheitlichen Ansatz folgen sollten und die technische, funktionale, soziale und ästhetische Qualitätsmerkmale umfassen und auch einen verantwortungsvollen Umgang mit Ressourcen beinhalten. Praktische Umsetzungen in den Industrienationen, speziell in Europa, führten bereits zu einem signifikanten Fortschritt hin zu mehr Wohnqualität und hochwertigen Wohnprojekten. Es gelang auf diese Weise, lebenswerte und nachhaltige Räume für alle zu schaffen. Vorausgegange Fehler wurden als herausragende Probleme betrachtet und konnten korrigiert werden. Entsprechend basieren politische (Infrastruktur-) Maßnahmen auf den Prinzipien der Nachhaltigkeit und Zukunftsfähigkeit. In der Türkei sind Bedenken über Nachhaltigkeit und Wohnqualität noch nicht auf dem Niveau wie in Europa - weder in Bezug auf gesellschaftliches Bewusstsein noch hinsichtlich Planung und Bauvorschriften. Ausgangspunkt dieser Studie liegt in der Suche nach Planungsstrategien und Konzepten nachhaltiger und zukunftfähiger Wohnprojekte und Vorschläge, die qualitativ hochwertige Wohnsiedlungen (türkisch: toplu konut) definieren und einem ganzheitlichen Ansatz der Nachhaltigkeit folgen . Ziel ist es, einen Beitrag zu leisten zur Entwicklung von Wohnsiedlungsprojekten in der Türkei, die gemäß der Wahrnehmung der Autorin eine geringere Qualität aufweisen als vergleichbare Projekte in Wien. Durch Auswertung und Vergleich des Siedlungswohnbaus in Wien und Konya in der Türkei wird der gegenwärtige Stand der Wohnqualität in verschiedenen Städten der Türkei und Wiens aufgezeigt hinsichtlich ganzheitlicher, nachhaltiger Architektur und einschließlich soziofunktionaler als auch ästhetischer Qualitätsfaktoren und Energieeffizienz. Wien - sieben Mal als die Stadt mit der höchsten Lebenqualität befunden und Hauptstadt Österreichs - wird als Maßstab verwendet. Die Stadt folgt höchsten EU-Standards und gewährt höchstmögliche Chancengleichheit für ihre Gesellschaft. Entsprechend wird angenommen, dass Wien als ein gutes Beispiel dient für die Identifikation möglicher Verbesserungen und Schwachpunkte im (Massen-)Wohnungsbau, um daraus ein Modell für hochwertigen und nachhaltigen Wohnbau in der Türkei abzuleiten. Weiteres Ziel dieser Arbeit ist es zu zeigen, dass Nachhaltigkeit ein Ansatz ist, um ganzheitliche Architektur zu generieren. Es wird entsprechend ein (SHQ-) Rahmen entwickelt mit Kriterien für nachhaltige Wohnqualität im Licht ganzheitlichen Denkens, um eine bessere Wohnqualität im Wohnungsbau (in der Türkei) zu erreichen. Diese Leitkriterien für nachhaltige Wohnqualität ermöglichen die Implementierung von Indikatoren, die jedem Architekten, der nach Nachhaltigkeit und Ganzheitlichkeit von Wohnbausiedlungen strebt, zur Verfügung stehen, und die eine praktische Handhabe gewährleisten, was bislang lediglich in der Theorie existiert. Um dieses Ziel zu erreichen, werden die Wiener -Wohnsiedlungen-3 als exemplarische Referenz herangezogen, weil diese gemäß Hypothese der Autorin einen bereits weiter entwickelten Stand hinsichtlich Wohnqualität und Nachhaltigkeit aufweisen. Zusätzlich werden einige Beispiele von Richtlinien und 'Best Practices' vorgestellt, die einen Verbesserungsprozess führen helfen könnten. 3 Term 'Wohnsiedlung' in German is used as -housing complex- which is composed from building blocks and is a form of unified living in housing developments. Die Ergebnisse liefern eine Grundlage für bestimmte Vorschläge für die Planung von hochwertigen Wohngebieten in der Türkei im Rahmen dieser Arbeit erarbeiteten Kriterien für nachhaltiges Wohnen und ganzheitliche Architektur. Die erarbeiteten Vorschläge richten sich an die Teilnehmer am Bauprozess, speziell Architekten, und an die staatlichen Richtlinien im (Wohnungs-)Bau. Außerdem werden die Fallbeispiele unter Anwendung dieser Kriterien ausgewertet, wobei gezeigt wird, wie diese -Best Practices- umgesetzt werden können. Hauptaugenmerk dieser Forschungsarbeit ist der 'Mittelklasse-Wohnungsbau', nicht der Luxuswohnraum. Die Fallballspiele entstammen allesamt aktuellen Wohnbauprojekten, die nach 2008 entstanden sind.
de
dc.description.abstract
The aim of this study is to contribute to the development of sustainable (mass) housing quality in Turkey. Sustainable housing design should be expressed through exciting projects that conserve, create energy and inspire. They must also be coherent, dynamic and liveable. Sustainable development is about ensuring a better quality of life and housing for today and generations to come. There is a strong relationship between sustainability and quality. Sustainable buildings not only have a less harmful effect on the environment, but they also improve architectural quality with a holistic approach. The provision of a higher quality of life is a substantial challenge. Designing a better quality residential area can contribute to improving quality of life because a change in lifestyle cannot be imposed, but it can be encouraged by good design1. Achieving a good quality sustainable residential design depends on the harmony of different indicators. This design should have a holistic approach, which encompasses technical, functional, social and aesthetic qualities, and considers the limitation of energy resources. Sustainability and liveability practices in developed countries, especially European countries, have provided significant progress towards good quality residential projects. In this way, Europe has managed to take important steps to offer everyone equal, liveable and sustainable spaces. Importantly, previous mistakes have been seen as significant issues to be considered and corrected. Hence, political actions and infrastructural developments have been based on the norms of sustainability and future viability. In Turkey, concerns about sustainability and good housing quality have not yet reached the same level as that in Europe, in terms of either social awareness or planning and construction regulations. The aim of this study is to seek planning strategies and concepts of sustainable housing projects, and to create proposals with a guideline, which defines a high quality housing complex (`toplu konut- in Turkish) 1 Edwards, B., Turrent, D., Sustainable Housing: Principles and Practice, E&FN Spon, London 2000. using a holistic approach of sustainability. The intent is to contribute to the development of housing projects in Turkey, which according to the perception of the writer has lower quality than Viennese housing examples. By evaluating and comparing housing in Vienna, Austria and Konya, Turkey, the current level of residential quality in different cities of Turkey and in Vienna are demonstrated in relation to holistic sustainable architecture including social-functional and aesthetic qualities, as well as energy performance. Vienna, which was voted seven times as the most liveable city of the world and the capital of Austria is used as a benchmark country. It follows high EU standards and provides fair opportunities for its society. Hence, the writer thinks that it is a perfect choice to be an example for the identification of potential improvements and weaknesses in (mass) housing, and to determine a suitable model of good quality sustainable housing for Turkey. Furthermore, the purpose of this study is to demonstrate that sustainability is a solution to provide holistic architecture, and develops a framework (SHQ) with the criteria of sustainable housing quality in the light of holistic thinking to achieve better sustainable housing quality (in Turkey). These guiding criteria for sustainable housing quality facilitate the implementation of indicators, which each architect should consider regarding qualities of sustainability and for a holistic approach to the housing settlements in order to ensure a practical dimension which has remained in theory until now. To provide this goal, the Viennese -Wohnsiedlungen-2 are taken as an exemplary reference which have more improved quality standards and more sustainable according to the hypothesis of the writer. Additionally, some examples of policies and best practices that might help guide the process of improvement, have been presented. In addition, the findings provide a basis for certain proposals on planning new high quality residential areas in Turkey within the determined criteria of sustainable housing, which form holistic architecture. The proposals target actors involved in the building process, especially architects and governmental policies. Furthermore, the case studies are evaluated using these criteria, demonstrating how best practices are to be implemented. The focus of this research is on -middle-class housing-, not on -luxury housing-. The case studies are chosen from current housing complexes built after 2008.
en
dc.format
xi, 340 Seiten
-
dc.language
English
-
dc.language.iso
en
-
dc.subject
Architektonischer Entwurf
de
dc.subject
Architectural design
en
dc.title
Improving turkish housing quality through holistic architecture : assessment framework, guidelines, lessons from Vienna
en
dc.title.alternative
Improving sustainable housing quality in Turkey: Learning from Vienna
de
dc.type
Thesis
en
dc.type
Hochschulschrift
de
dc.identifier.doi
10.34726/hss.2016.31062
-
dc.contributor.affiliation
TU Wien, Österreich
-
dc.publisher.place
Wien
-
tuw.thesisinformation
Technische Universität Wien
-
tuw.publication.orgunit
E253 - Institut für Architektur und Entwerfen
-
dc.type.qualificationlevel
Doctoral
-
dc.identifier.libraryid
AC13297749
-
dc.description.numberOfPages
340
-
dc.identifier.urn
urn:nbn:at:at-ubtuw:1-5942
-
dc.thesistype
Dissertation
de
dc.thesistype
Dissertation
en
tuw.advisor.staffStatus
staff
-
item.languageiso639-1
en
-
item.cerifentitytype
Publications
-
item.cerifentitytype
Publications
-
item.openaccessfulltext
Open Access
-
item.openairetype
Thesis
-
item.openairetype
Hochschulschrift
-
item.openairecristype
http://purl.org/coar/resource_type/c_18cf
-
item.openairecristype
http://purl.org/coar/resource_type/c_18cf
-
item.grantfulltext
open
-
item.fulltext
with Fulltext
-
crisitem.author.dept
TU Wien, Österreich
-
Appears in Collections:
Thesis

Files in this item:

Adobe PDF
(17.84 MB)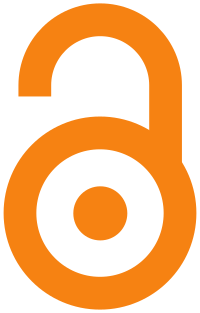 ---
Items in reposiTUm are protected by copyright, with all rights reserved, unless otherwise indicated.