DC Field
Value
Language
dc.contributor.advisor
Blab, Ronald
-
dc.contributor.author
Donev, Valentin
-
dc.date.accessioned
2020-06-29T11:56:18Z
-
dc.date.issued
2014
-
dc.date.submitted
2015-01
-
dc.identifier.citation
<div class="csl-bib-body"> <div class="csl-entry">Donev, V. (2014). <i>Erhaltungsmanagement Straßenoberbau : Zustandsbewertung und Zustandsprognose</i> [Diploma Thesis]. reposiTUm. https://doi.org/10.34726/hss.2014.23079</div> </div>
-
dc.identifier.uri
https://resolver.obvsg.at/urn:nbn:at:at-ubtuw:1-62765
-
dc.identifier.uri
http://hdl.handle.net/20.500.12708/6266
-
dc.description
Zsfassung in engl. Sprache
-
dc.description.abstract
Die Erfassung des Straßenzustandes schafft eine objektive Ausgangsbasis, um Entscheidungen im Rahmen der Maßnahmenplanung zu begründen. Die Erfassungsverfahren aus Österreich, Deutschland und der Schweiz unterscheiden sich u.a. in der Art und Anzahl der erfassten Schäden und in der Länge der Erfassungsabschnitte. Eine direkte Vergleichbarkeit der ermittelten Zustandsgrößen ist nur in Bezug auf die Spurrinnentiefe gegeben. Die Bewertung der Schäden erfolgt nach demselben Schema, aber mit unterschiedlicher Bewertung. Die erfassten Schäden werden zuerst über einen Bewertungshintergrund in Noten umgewandelt und dann zu Teilwerten und einem Gesamtwert als Basis der Maßnahmenoptimierung verknüpft. In der Schweiz werden die Maßnahmen direkt manuell den Schäden ohne einen Optimierungsalgorithmus zugeordnet. Die weit verbreitete Zusammenfassung von unterschiedlichen Schäden mit unterschiedlichen Ursachen zu einem Zustandsmerkmal, sowie von verschiedenen Zustandsmerkmalen zu einem Gesamtwert verwischt die Ursachen und erschwert erheblich die Maßnahmenwahl. Die übliche Festlegung von Ausfallsgrenzen auf Basis von Expertenbefragungen oder Häufigkeitsverteilungen ist wissenschaftlich nicht begründbar und führt bei nicht unmittelbar sicherheitsrelevanten Merkmalen zu einem unnötigen Verlust an Lebensdauer. Es wird daher empfohlen, Zustandsbewertungen im Wesentlichen nur für die Visualisierung des Zustandes und Identifikation von Problemstellen zu beschränken. Für die Zustandsprognosen werden im deutschsprachigen Raum praktisch ausschließlich deterministische Modelle auf empirischer Basis verwendet, wobei die jeweilige Zustandsfunktion abschnittsweise angepasst wird. Die verwendeten Modelle basieren jedoch weitgehend auf alten Daten, bilden Einflussfaktoren wie Dimensionierung, Verkehrsbelastung und Klima mathematisch unvollständig bis unrichtig ab und vernachlässigen durchgehend die Zensur der erfassten Daten. Die üblichen Methoden zur Anpassung auf Abschnittsebene sind horizontale und vertikale Verschiebung, Skalierung und Regression. Die Prognosen durch horizontale oder vertikale Verschiebung der Masterfunktion in den letzten erfassten Zustand führen jedoch zu einer Verzerrung des Ausgangszustandes und der Altersverteilung. Die Prognose auf Basis einer Skalierung erlaubt zumindest theoretisch die Nachvollziehbarkeit der Entwicklungsgeschichte. Mehrmalige Erfassungen führen bei diesen häufig verwendeten Methoden zu keiner Erhöhung der Prognosegenauigkeit, da Verschiebung bzw. Skalierung immer durch den letzten Messwert erfolgen. Liegt eine Reihe von Messwerten vor, kann die Masterfunktion mittels Regression angepasst werden. Mit der Ableitung von Konfidenz- und Prognoseintervallen werden die Grundlagen für den Übergang von einer deterministischen zu einer stochastischen Prognose am Einzelabschnitt geschaffen. Ex ante Prognoseintervalle ziehen die Unsicherheit bei Erfassung und Prognose der erklärenden Variablen (z.B. Verkehr) in Betracht und werden in der Arbeit mittels Bootstrapping und Monte Carlo Simulation beispielhaft ermittelt. Die Zuverlässigkeit der Prognose steigt mit der Anzahl der berücksichtigten Erfassungen und mit der Abnahme der frei wählbaren Parameter der Funktion. Die Erweiterung des einfachen Regressionsmodells zu einem multiplen durch Einbeziehung von mehreren Einflussgrößen hat das Ziel, die Prognosekraft des Modells zu erhöhen. Nachdem es aber nicht möglich ist, alle relevanten Einflussfaktoren zu berücksichtigen, ist immer mit einem Spezifikationsbias zu rechnen. Weiters besteht am Einzelabschnitt zwischen kumulierter Verkehrsbelastung und Deckschichtsalter ein starker korrelativer Zusammenhang (Multikollinearität). Das Vorhandensein von hoher Multikollinearität beeinträchtigt zwar nicht die Prognose, wohl aber die Trennung des Einflusses der Variablen auf das Ergebnis. Homogene Markov-Ketten sind in der Literatur häufig verwendete diskrete stochastische Zustandsprognosemodelle, die keine Kenntnis über den bisherigen Zustandsverlauf erfordern. Die aus dem Modell resultierenden Zustandsfunktionen weisen unabhängig vom jeweiligen Schadenstyp einen linearen Verlauf auf. Die Anwendung auf realen Daten zeigt jedoch eine erhebliche Überschätzung der Lebensdauer bzw. Unterschätzung des Investitionsbedarfs. Aufgrund konstanter Übergangswahrscheinlichkeiten ist dieser Ansatz daher für Anlagen mit einem kontinuierlichen Schädigungsprozess kaum geeignet. Aus der abschließenden Gegenüberstellung der betrachteten Prognosemodelle mit einer neuen Methodik nach HOFFMANN auf Basis von LTPP-Daten für das Merkmal Querrisse konnten die Unterschiede in der Prognosequalität klar herausgearbeitet werden. Die Methodik nach HOFFMANN ermöglichte nicht nur die empirische Ableitung von Zustandsfunktion und Ausfallsverteilung, sondern ist auch in der Lage Datenzensur zu berücksichtigen und erlaubt zudem zutreffendere Prognosen im Vergleich.
de
dc.description.abstract
The surveying and evaluation of the pavement condition provides an objective starting basis to justify decisions in the context of planning maintenance and rehabilitation activities. The survey approaches in Austria, Germany and Switzerland differ i.a. in the type and number of the evaluated distresses and in the length of the measurement sections. A direct comparison between the calculated condition values is feasible only in terms of the rut depth. The evaluation of the distresses follows the same scheme but with different assessments. At first, the evaluated pavement distresses are converted into grades using rating backgrounds and are then combined to sub-indices and to one total condition index providing the basis for the optimization of maintenance treatments. In Switzerland maintenance treatments are assigned manually, directly to the distress types, without the use of an optimization algorithm. The widespread aggregation of different distress types with different causes to one condition value, as well as the combination of different condition values to one total condition erases the underlying failure causes and makes the selection of maintenance treatments considerably more difficult. The common definition of failure criteria (condition thresholds), based on expert opinions or frequency distributions, is not scientifically justified and leads in the case of distress types with no direct relation to road safety to unnecessary loss of service life. It is therefore recommended to limit the use of condition assessments only to visualization of the condition and identification of problem sections. Pavement condition predictions in German speaking countries are almost solely based on empirically derived, deterministic models, whereat the respective performance function (master) is adapted (calibrated) to each road section. The commonly used models however are based on old data, fail to reproduce influencing factors like design parameters, traffic loads and climate conditions in a mathematically complete and correct manner and disregard the presence of censored data. The traditional methods for single-section model calibration are horizontal and vertical shifting, scaling and regression. Predictions with horizontal or vertical shifting of the master performance function through the last measured condition lead however to bias in the initial condition and age distribution. The prediction based on scaling allows, at least theoretically, the reproduction of the performance history. Multiple measurements will not contribute to increasing prediction accuracy, because the shifting resp. scaling of the function is always conducted through the last existing measurement value. If a series of measurements is present, the master function can also be adapted using regression analysis. The derivation of confidence and prediction intervals provides a basis for the transition from deterministic to stochastic prediction at project-level. Ex ante prediction intervals take in consideration the uncertainty in the measurement and prediction of the explanatory variables (e.g. traffic loads). This thesis provides an exemplary calculation of ex ante prediction intervals using bootstrapping und Monte Carlo simulation. The reliability of the prediction increases with the number of the considered measurements and with a decreasing number of free model parameters. The extension of the simple regression model to a multiple regression model through the inclusion of more influencing variables aims to increase the prediction power of the model. Since it is not possible to consider all influencing factors, specification bias is always expected. Furthermore there is a strong correlational relationship (multicollinearity) between cumulative traffic loading und age of the surface layer at project-level. In fact, the existence of multicollinearity does not affect the prediction ability of the model, but it affects the assessment of the contributions of the individual predictors. Homogeneous Markov Chains are a commonly used in engineering literature discrete stochastic prediction model, which requires no knowledge of previous condition development. The performance functions, resulting from the model, exhibit a linear development, irrespective of the particular distress type. The application to real data shows a substantial overestimation of the predicted service life resp. underestimation of the investment needs. Due to the constant transition probabilities, this approach is not applicable to elements with continuous deterioration process. The final comparison of the considered prediction models with a new methodology acc. to HOFFMANN is based on LTPP-data for the distress type transverse cracking and shows a clear picture of the differences in the prediction quality. The methodology acc. to HOFFMANN allows not only the empirical derivation of performance functions and failure distribution, but also accounts for data censoring and provides accurate predictions in comparison.
en
dc.format
124 Bl.
-
dc.language
Deutsch
-
dc.language.iso
de
-
dc.subject
Straßenoberbau
de
dc.title
Erhaltungsmanagement Straßenoberbau : Zustandsbewertung und Zustandsprognose
de
dc.type
Thesis
en
dc.type
Hochschulschrift
de
dc.identifier.doi
10.34726/hss.2014.23079
-
dc.contributor.affiliation
TU Wien, Österreich
-
dc.contributor.assistant
Hoffmann, Markus
-
tuw.publication.orgunit
E230 - Institut für Verkehrswissenschaften
-
dc.type.qualificationlevel
Diploma
-
dc.identifier.libraryid
AC12157659
-
dc.description.numberOfPages
124
-
dc.identifier.urn
urn:nbn:at:at-ubtuw:1-62765
-
dc.thesistype
Diplomarbeit
de
dc.thesistype
Diploma Thesis
en
tuw.author.orcid
0000-0002-3933-971X
-
tuw.advisor.staffStatus
staff
-
tuw.assistant.staffStatus
staff
-
tuw.assistant.orcid
0000-0003-2690-1192
-
item.cerifentitytype
Publications
-
item.cerifentitytype
Publications
-
item.openaccessfulltext
Open Access
-
item.grantfulltext
open
-
item.openairecristype
http://purl.org/coar/resource_type/c_18cf
-
item.openairecristype
http://purl.org/coar/resource_type/c_18cf
-
item.fulltext
with Fulltext
-
item.languageiso639-1
de
-
item.openairetype
Thesis
-
item.openairetype
Hochschulschrift
-
crisitem.author.orcid
0000-0002-3933-971X
-
Appears in Collections:
Thesis

Files in this item:

Adobe PDF
(45.28 MB)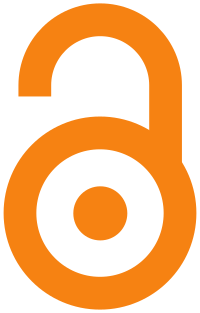 ---
Items in reposiTUm are protected by copyright, with all rights reserved, unless otherwise indicated.