DC Field
Value
Language
dc.contributor.advisor
Schubert, Ulrich
-
dc.contributor.author
Yang, Jingxia
-
dc.date.accessioned
2020-06-29T20:17:54Z
-
dc.date.issued
2014
-
dc.date.submitted
2014-10
-
dc.identifier.uri
https://resolver.obvsg.at/urn:nbn:at:at-ubtuw:1-65947
-
dc.identifier.uri
http://hdl.handle.net/20.500.12708/8391
-
dc.description
Zusammenfassung in deutscher Sprache
-
dc.description.abstract
Due to the good oxygen storage-release capacity of CeO2, it is widely used for CO oxidation as catalyst or catalyst support. To this aim, high surface area and fast formation of dissociated oxygen atoms are two important properties. In this research, CeO2 was synthesized by the sol-gel method using cerium tetra-butoxide as precursor, and the obtained gels were treated under different conditions in order to get materials with these properties. After optimizing the synthesis parameters for CeO2, Co3O4 and graphene were used to modify CeO2 to get composite materials with high catalytic activity. First, CeO2 was synthesized by combined sol-gel and solvothermal processing of gels obtained from acetaldoximate-modified cerium(IV) t-butoxide (CeB) in the presence of the non-ionic surfactant Pluronic F127. The use of CeB as precursor contrasts very favorably with the often used ceric ammonium nitrate and results in more reliable and tailorable properties of the final materials. The kind of post-synthesis treatment of the gels and the composition of the precursor mixture proved to be crucial for obtaining high surface area ceria with a high Ce3+ proportion. Calcination in air or under nitrogen was compared with solvothermal treatment in ethanol or water and a combination of solvothermal treatment and calcination. The obtained materials were composed of 3.5-5.5 nm ceria nanoparticles. The highest specific surface area of 277 m²/g was obtained after solvothermal treatment, and 180 m²/g when solvothermal treatment was followed by calcination in air to remove residual organic groups. The highest Ce3+ proportion was 18% after solvothermal treatment in ethanol and additional calcination in air. CO oxidation on selected samples indicated that the catalytic activity scaled with the surface area and thus was largest for samples solvothermally treated in ethanol. The reaction rate of the best sample was about 75-times larger than that of commercial ceria. As the combination of sol-gel and solvothermal (in ethanol) processing can yield CeO2 with high surface area and Ce3+ proportion, it was adopted to synthesize Co3O4-modified CeO2 (Co : Ce = 1:4) in order to lower the ignition temperature of CeO2 for CO oxidation. The distribution of Co was controlled by variations of introducing Co2+ ions into the gels. In route 1 (labeled as 1), a ceria gel was synthesized first, followed by Co(OAc)2 addition to the gel during solvothermal treatment. In route 2 (labelled as 2), a mixture of CeB and Co(OAc)2 was subjected to get the gel for solvothermal treatment. In route 3 (labelled as 3), CeB and Co2+ ions were interlinked by means of p-carboxybenzaldehyde oxime (POBC-H) to form a single-source precursor (SSP), which was transformed to a gel for solvothermal treatment. Three different morphologies were obtained, that is Co3O4 nanoparticles located on the surface of CeO2 particles (1), coexisting Co3O4 and CeO2 nanoparticles (2) or Co oxide structures homogeneously distributed within CeO2 (3). The effect of the different morphologies on the properties of Co3O4-CeO2 was investigated with regard to the crystallite phase(s), particle size, surface area and catalytic activity for CO oxidation. Material 1 with Co3O4 nanoparticles finely dispersed on the surface of CeO2 particles had the highest catalytic activity. Change of the Co proportion (10%-80%) of samples prepared by route 1 proved the importance of a finely dispersed Co3O4 phase. Finally, graphene (rGO) was introduced into the CeO2-based materials as graphene-like organic residues were found during solvothermal treatment. This was beneficial for CO oxidation. rGO was synthesized by chemical reduction of graphene oxide (GO), which was prepared according to Hummer's method. Both ethanol and L-ascorbic acid were used as reductive agents for rGO. The latter improved the quality of rGO (less defects), but resulted in more organic residues on the particles which inhibited the particle growth. The rGO composite improved the catalytic activity of CeO2, but not that of Co3O4-CeO2 prepared by route 1.
en
dc.description.abstract
Wegen der guten Sauerstoff Speichung-Freisetzung Kapazität von CeO2, wird es häufig als Katalysator oder Katalysatorträger für CO Oxidation eingesetzt. Dafür sind die hohe Oberfläche sowie die rasche Bildung der dissoziierten Sauerstoffatome zwei wichtige Eigenschaften. In dieser Arbeit wurde CeO2 durch den Sol-Gel-Prozess synthetisiert, wobei Cer Tetrabutoxid als Ausgangsmaterial verwendet wurde. Das erhaltene Gel wurde unter diversen Bedingungen behandelt um ein Material mit den oben genannten Eigenschaften zu erhalten. Nachdem die optimalen Syntheseparameter für CeO2 herausgefunden wurden, wurde CeO2 durch Co3O4 oder Graphen modifiziert um die katalytische Kapazität des Materials weiter zu erhöhen. CeO2 wurde zuerst aus einem Gel, welches aus Acetaldoximat-modifiziertem Cer (IV)-t-butoxid (CeB) in Gegenwart des nichtionischen Tensid Pluronic F127 erhalten wurde, durch die Kombination von Sol-Gel und Solvothermal Prozess synthetisiert. Cer (IV)-t-butoxid wurde statt dem oft eingesetzten Ammoniumcernitrat verwendet um das Material zuverlässiger und regulierbar zu machen. Die postsynthetische Behandlung des Gels und die Zusammensetzung des Gemischs der Ausgangsmaterialien erwiesen sich als äußerst wichtig für die hohe Oberfläche des Cerdioxides und einen höheren Ce3+ Anteil. Die Calzinierung in Luft oder unter Stickstoff wurde verglichen mit der solvothermalen Behandlung in Ethanol oder Wasser und der Kombination dieser zwei Methoden. Das erhaltene Material bestand aus 3.5-5.5 nm Cerdioxid Nanopartikeln. Die höchste spezifische Oberfläche (277 m2/g) wurde nach der solvothermalen Behandlung erhalten; sie reduzierte sich auf 180 m2/g wenn anschließend Calzinierung an Luft durchgeführt wurde um die verbleibenden organischen funktionellen Gruppen zu beseitigen. Der höhste Ce3+ Anteil war 18% nach der Solvothermal-Behandlung in Ethanol und zusätzlicher Calzinierung an Luft. CO-Oxidation in Gegenwart von ausgewählten Proben deutete an dass die katalytische Aktivität zur Oberfläche des Katalysators proportional ist. Der höchste Wert wurde erhalten wenn die Probe in Ethanol solvothermal behandelt wurde. Die Reaktionsgeschwindigkeit der besten Probe war ungefähr 75 mal höher als mit kommerziellem Cerdioxid. Da die Kombination vom Sol-Gel und Solvothermal-Prozess (in Ethanol) zu CeO2 mit hoher Oberfläche und hohem Ce3+ Anteil führte, wurde diese Methode auch eingesetzt um Co3O4-modifiziertes CeO2 (Co : Ce = 1:4), welches eine niedrigere light-on Temperatur (T10%) als CeO2 besitzt, zu synthetisieren. Die Verteilung des Cobalts wurde durch die unterschiedliche Zugabe der Co2+ Ionen zu den Gelen kontrolliert. Im Syntheseweg 1 (gekennzeichnet als 1) wurde ein Cerdioxid Gel zuerst synthetisiert, gefolgt von der Co(OAc)2 Zugabe zum Gel während der Solvothermal-Behandlung. Im Syntheseweg 2 (gekennzeichnet als 2) wurde eine Mischung aus CeB und Co(OAc)2 verwendet um ein Gel für die Solvothermal-Behandlung zu produzieren. Im Syntheseweg 3 (gekennzeichnet als 3) wurden CeB und Co2+ Ionen durch p-Carboxylbenzaldehydoxim (POBC-H) vernetzt um einen Single-Source Precursor (SSP) herzustellen, welcher zu einem Gel für die Solvothermal-Behandlung umgewandelt wurde. Drei verschiedene Strukturen wurden damit erhalten: Co3O4 Nanopartikel an der Oberfläche der CeO2 Partikel (1), koexistierende Co3O4 und CeO2 Nanopartikel (2) oder Cobaltoxid Strukturen homogen verteilt in CeO2 (3). Die Beziehung zwischen den verschiedenen Strukturen und Eigenschaften von Co3O4-CeO2 wurde hinsichtlich der Kristallitphase, Partikelgrösse, Oberfläche und katalytischer Aktivität für CO Oxidation erforscht. Material 1, in welchem Co3O4 Nanopartikel an der Oberfläche der CeO2 Partikel feinverteilt sind, hat die höchste katalytische Aktivität. Variation des Anteils an Co (10%-80%) bei Syntheseweg 1 belegte die Bedeutung der Feinverteilung der Co3O4 Phase. Graphen (rGO) wurde danach in CeO2 Materialien eingesetzt, und Graphen-ähnliche organische Rückstände wurden während der Solvothermal-Behandlung beobachtet. Der Einsatz des Graphens war günstig für die CO Oxidation. rGO wurde aus chemisch reduziertem Graphenoxid (GO) synthetisiert, welches durch Hummers Methode hergestellt wurde. Sowohl Ethanol als auch L-Ascorbinsäure wurden als Redutionsmittel für rGO verwendet. Letzteres konnte zwar die Qualität des rGOs (d. h. mit weiniger Fehlstellen) erhöhen, produzierte aber organische Rückstände auf den Partikeln und inhibierte damit deren Wachsen. rGO konnte die katalytische Aktivität von CeO2, aber nicht von Co3O4-CeO2 erhöhen.
de
dc.format
130 Blätter
-
dc.language
English
-
dc.language.iso
en
-
dc.subject
CeO2-bezogene Materialien
de
dc.subject
Sol-Gel
de
dc.subject
CeO2-Based Materials
en
dc.subject
Sol-Gel
en
dc.title
Synthesis of CeO2-based materials by combination of sol-gel and solvothermal processing and their application for catalytic CO oxidation
en
dc.type
Thesis
en
dc.type
Hochschulschrift
de
tuw.thesisinformation
Technische Universität Wien
-
tuw.publication.orgunit
E165 - Institut für Materialchemie
-
dc.type.qualificationlevel
Doctoral
-
dc.identifier.libraryid
AC12062256
-
dc.description.numberOfPages
130
-
dc.identifier.urn
urn:nbn:at:at-ubtuw:1-65947
-
dc.thesistype
Dissertation
de
dc.thesistype
Dissertation
en
item.languageiso639-1
en
-
item.openairecristype
http://purl.org/coar/resource_type/c_18cf
-
item.openairecristype
http://purl.org/coar/resource_type/c_18cf
-
item.fulltext
with Fulltext
-
item.openaccessfulltext
Open Access
-
item.cerifentitytype
Publications
-
item.cerifentitytype
Publications
-
item.grantfulltext
open
-
item.openairetype
Thesis
-
item.openairetype
Hochschulschrift
-
Appears in Collections:
Thesis

Files in this item:
Adobe PDF
(10.8 MB)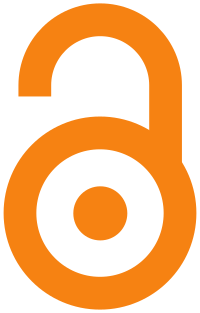 ---
Items in reposiTUm are protected by copyright, with all rights reserved, unless otherwise indicated.