DC Field
Value
Language
dc.contributor.advisor
Schubert, Ulrich
-
dc.contributor.author
Deshmukh, Rupali Ganpat
-
dc.date.accessioned
2020-06-29T22:17:53Z
-
dc.date.issued
2012
-
dc.date.submitted
2012-08
-
dc.identifier.uri
https://resolver.obvsg.at/urn:nbn:at:at-ubtuw:1-49615
-
dc.identifier.uri
http://hdl.handle.net/20.500.12708/8818
-
dc.description
Zsfassung in dt. Sprache
-
dc.description.abstract
In dieser Arbeit sollen unterschiedliche Routen zur Synthese von Metalnitrid-Nanopartikeln in beziehungsweise auf einer Siliziumdioxid-Matrix untersucht werden.<br />Im ersten Teil der Arbeit wurde die Synthese von metallnitrid@SiO2 und Kupfersulfid@SiO2 - Nanokomposite über den Sol-Gel-Prozess von entsprechenden Komplexen untersucht. Bei dieser Methode wurde die Synthese der organometallischen Verbindung mit der Darstellung der Silica-Matrix über die Sol-Gel Route verbunden. Ein wichtiger Punkt dabei war die Verwendung des Liganden vom Typ (RO)3Si-(CH2)3-X mit X =-NH-CH2-CH2-NH2 als koordinative Gruppe. Die Gruppe X erlaubte weiters die Koordination von Metallionen zum Silica-Netzwerk während dem Sol-Gel-Prozess, sodass es zur intermediären Bildung von Komplexen des Typs (RO)3Si(CH2)3-X-M gekommen ist. Dadurch konnte ein Zweikomponentensystem in einen Single-Source-Precursor transferriert werden, weshalb es zu einer guten Verteilung des Metall-Precursors während des Sol-Gel-Prozesses kommt. Die kontrollierte thermische Behandlung des getrockneten Gels führte zur Pyrolyse der organischen Komponenten bei gleichzeitiger Ausbildung von Metalloxid-Nanopartikeln in einer Silica-Matrix. Die anschließende Reaktion der Metalloxid@SiO2 - Nanokomposite mit gasförmigem Ammoniak bei erhöhter Temperatur erlaubte die Bildung von extrem gut dispergierten Metallnitrid-Nanopartikeln in einer Silica-Matrix. Cu3N@SiO2, GaN@SiO2, CrN@SiO2, Co2N@SiO2 und VN@SiO2- Nanokomposite wurden über diese Methode hergestellt. Weiters konnten CuS@SiO2 - Nanokomposite durch die Reaktion von CuO@SiO2 mit wässrigem Ammoniumsulfat bei Raumtemperatur hergestellt werden.<br />Im zweiten Teil dieser Arbeit wurden Cu3N - Nanopartikel in mesoporösen Silica-Hohlkugeln mit Hilfe von Templaten aus Kohlenstoffkugeln hergestellt. Die Kohlenstoffkugeln sind bekannt für ihre gleichmässige Oberfläche funktionaler Schichten, welche durch Koordination beziehungsweise elektrostatischer Aufladung Metallionen binden können.<br />Die hierbei verwendete Methode basierte auf der Adsorption von Kupferionen [Cu2+ und Cu(NH3)4(H2O)2)2+] aus der Lösung an der funktionalen Oberflächen der Kohlenstoff-Kugelpackungen. Diese wurden anschliessend mit Hilfe des Sol-Gel-Prozesses von Tetraethylorthosilikat in Gegenwart von strukturdivergierender Substanzen mit einer Silica-Hülle beschichtet. Die darauffolgende Kalizinierung und Oxidation führte zu Kupferoxid-Nanopartikel in einer hohlen mesoporösen Silica-Hülle. Die Nitrierung der CuO-Nanopartikel erlaubte die Synthese von Cu3N-Nanopartikel in einer mesoporösen Silica-Hülle ohne dabei die Struktur der Silica-Hülle zu zerstören.<br />Im dritten Teil der Arbeit wurden hierachisch strukturierte CuO@SiO2 und Cu3N@SiO2 Hohlkugeln (HHS) aus CuSiO3 HHSs synthetisiert. Die CuO-Nanopartikel auf SiO2/HHSs wurden durch thermische Behandlung von CuSiO3-HSSs an Luft erhalten, während die Cu3N-Nanopartikel auf SiO2-HHSs durch Nitrierung hergestellt werden konnten. Diese Umwandlung von CuSiO3 HSSs in CuO@SiO2 und Cu3N@SiO2 HSSs ist ein vollkommen neuer Zugang.<br />Im letzten Teil dieser Arbeit wurden nanostrukturierte, polykristalline (SrTiO3)1-x(SrCO3)x (x = 0, 0.20, 0.32, 0.44) Komposite hergestellt und auf ihre physikalischen Eigenschaften hin untersucht. Im Vergleich zu SrTiO3 - Einkristallen wurde eine signifikant reduzierte thermische Leitfähigkeit gemessen. Der Austausch mit SrCO3 wurde zur Verringerung des thermischen Diffusionsvermögen eingesetzt, dabei konnte jedoch keine systematische Abhängigkeit des Diffusionsvermögen vom SrCO3-Gehalt beobachtet werden.<br />
de
dc.description.abstract
In this work different synthesis routes for the formation of metal nitride nanoparticles in/on silica are mainly investigated.<br />In the first part of the work the synthesis of metal nitride@SiO2 and copper sulphide@SiO2 nanocomposites through sol-gel processing of tethered metal complexes was investigated. In this method an organometallic approach for the synthesis of metal complexes and a sol-gel method for the formation of the silica matrix were combined. The key point of this work was the use of (RO)3Si-(CH2)3-X, where X =-NH-CH2-CH2-NH2 a coordinating group. The groups X allow tethering of metal ions to the silicate network during sol-gel processing due to the intermediate formation of complexes (RO)3Si(CH2)3-X-M, where M is a metal ion. A two component system is transformed into a single-source precursor, resulting in a high dispersion of the metal precursor during sol-gel processing. Controlled thermal treatment to the dry gel containing tethered metal complexes leads to the degradation of the organic components and simultaneous formation of metal oxide nanoparticles in silica matrix. Subsequent reaction of the metal oxide@SiO2 nanocomposites with gaseous ammonia at elevated temperature allowed formation of highly dispersed metal nitride nanoparticles in a SiO2 matrix. Cu3N@SiO2, GaN@SiO2, CrN@SiO2, Co2N@SiO2 and VN@SiO2 nanocomposites were synthesized by this method. Additionally the CuS@SiO2 nanocomposite was obtained by reaction of CuO@SiO2 with aqueous ammonium sulphide at room temperature.<br />In the second part, Cu3N nanoparticles within hollow mesoporous silica spheres were synthesized by using a carbon sphere template. The carbon spheres are known to have uniform surface functional layers capable of binding metal ions through coordination or electrostatic interactions.<br />The method involved the initial adsorption of copper ions (Cu2+ or [Cu(NH3)4(H2O)2]2+) from solution onto the functional surface layer of the carbon spheres. These are then coated by a silica shell by sol-gel processing of tetraethylorthosilicate in the presence of a surfactant.<br />Subsequent calcination and oxidation procedures lead to copper oxide nanoparticles in hollow mesoporous silica shells. The nitridation of the CuO nanoparticles allowed preparing Cu3N nanoparticles within the hollow mesoporous silica spheres without changing the silica shell structure. In the next part of the work hierarchical hollow spheres (HHSs) of CuO@SiO2 and Cu3N@SiO2 were synthesized from CuSiO3 HHSs. CuO nanoparticles bestrewed on SiO2 HHSs were obtained by heat treatment of the CuSiO3 HHSs in air. Moreover, Cu3N nanoparticles attached to the SiO2 HHSs were obtained by nitridation of CuSiO3 HHSs. The conversion of CuSiO3 HHSs to CuO@SiO2 and Cu3N@SiO2 HHSs is a novel approach.<br />In the last part of the work, nanostructured polycrystalline (SrTiO3)1-x(SrCO3)x (x = 0, 0.20, 0.32, 0.44) composites were synthesized and measured for physical properties. In comparison to single crystalline SrTiO3, the thermal conductivity of all composites was found to be reduced significantly. The substitution with SrCO3 was done to lower the thermal diffusivity. A systematic dependence of the diffusivity on the SrCO3 content could not be observed.<br />
en
dc.format
XI, 110 Bl.
-
dc.language
English
-
dc.language.iso
en
-
dc.subject
Nanopartikel
de
dc.subject
Sol-Gel
de
dc.subject
Hydrothermal
de
dc.subject
Kohlenstoffkugel
de
dc.subject
hierarchisch
de
dc.subject
Nanoparticle
en
dc.subject
Sol-Gel
en
dc.subject
Hydrothermal
en
dc.subject
Carbonsphere
en
dc.subject
Hierarchical
en
dc.title
Metal nitride and metal oxide nanocomposite materials
en
dc.type
Thesis
en
dc.type
Hochschulschrift
de
dc.contributor.assistant
Ipser, Herbert
-
tuw.publication.orgunit
E165 - Institut für Materialchemie
-
dc.type.qualificationlevel
Doctoral
-
dc.identifier.libraryid
AC07813947
-
dc.description.numberOfPages
110
-
dc.identifier.urn
urn:nbn:at:at-ubtuw:1-49615
-
dc.thesistype
Dissertation
de
dc.thesistype
Dissertation
en
item.openairecristype
http://purl.org/coar/resource_type/c_18cf
-
item.openairecristype
http://purl.org/coar/resource_type/c_18cf
-
item.openaccessfulltext
Open Access
-
item.openairetype
Thesis
-
item.openairetype
Hochschulschrift
-
item.fulltext
with Fulltext
-
item.languageiso639-1
en
-
item.grantfulltext
open
-
item.cerifentitytype
Publications
-
item.cerifentitytype
Publications
-
Appears in Collections:
Thesis

Files in this item:

Adobe PDF
(2.68 MB)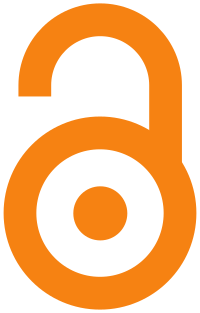 ---
Items in reposiTUm are protected by copyright, with all rights reserved, unless otherwise indicated.