DC Field
Value
Language
dc.contributor.advisor
Mihovilovic, Marko
-
dc.contributor.author
Zia, Muhammad Farooq
-
dc.date.accessioned
2020-06-29T23:20:44Z
-
dc.date.issued
2015
-
dc.date.submitted
2015-10
-
dc.identifier.citation
<div class="csl-bib-body"> <div class="csl-entry">Zia, M. F. (2015). <i>Dihydroxylation of Quinolines and Isoquinolines by Recombinant Whole-Cell Mediated Biotransformations</i> [Dissertation, Technische Universität Wien]. reposiTUm. https://resolver.obvsg.at/urn:nbn:at:at-ubtuw:1-80909</div> </div>
-
dc.identifier.uri
https://resolver.obvsg.at/urn:nbn:at:at-ubtuw:1-80909
-
dc.identifier.uri
http://hdl.handle.net/20.500.12708/9091
-
dc.description
Abweichender Titel laut Übersetzung der Verfasserin/des Verfassers
-
dc.description.abstract
Durch die Entwicklung von effizienten rekombinanten Ganz-Zell-Expressionssystemen stehen heutzutage mehrere Dioxygenasen mit komplementären Substratprofilen für Syntheseanwendungen zur Verfügung. Insbesondere bei derart fragilen Enzym-Komplexen ist die Produktion von Biokatalysatoren in ihrer natürlichen Umgebung innerhalb von intakten Wirtszellen (bevorzugt Escherichia coli) äußerst vorteilhaft, zumal dadurch der Einsatz dieser Katalysatoren für asymmetrische Synthese mittels eines Minimums an Erfahrung in Enzymologie ermöglicht wird; zudem können Proteine von pathogenen Organismen in einem sicheren Umfeld untersucht werden. Die verbreitetste Gruppe von Aryldioxygenasen (2,3-Dioxygenasen) ermöglicht den Einbau von Sauerstoff an ortho- und meto-Position eines substituierten Aromaten in strikter cis-Konfiguration und in hoher optischer Reinheit. Drei Prototypen-Enzyme können anhand des bevorzugten aromatischen Ringsystems als Substrat unterschieden werden: Toluol- (TDO aus Pseudomonas putida F39/D), Naphthalin- (NDO aus Pseudomonas putida 119) und Biphenyl-Dioxygenasen (BPDO aus Sphingomonas yanoikuyae B8/36). Die Biokatalysatoren mit Ursprung aus Pseudomonaden wurden in Form von rekombinanten Ganz-Zell Expressionssystemen in E. coli untersucht. Ganz-Zell-Biotransformationen wurden mittels dreier E. coli Überexpressionssysteme durchgeführt: E. coli JM109 (pDTG601A) zur TDO-Produktion, E. coli JM109 (DE3)(pDTG141) und E. coli JM109 (PVL1343-PMS13) zur NDO-Produktion. Im Rahmen der vorliegenden Arbeit wurden insbesondere Biotransformationen von Chinolinen und Isochinolinen untersucht. Während mit diesen heterocyclischen Systemen prinzipiell bereits Vorarbeiten existierten, wurden bislang insbesondere Substituenten (Cl, Br, OMe) in Nachbarschaft zum Heteroatom studiert, welche hydrolytisch instabil waren und somit zu komplexen Produktgemischen führten. Somit wurde das Hauptaugenmerk auf Carbonsäurederivate und Nitrile gelegt, welche hydrolysestabiler sind und somit eine reichhaltigere und besser planbare Folgechemie erlauben. Eine kleine Substratbibliothek derartiger Verbindungen wurde hinsichtlich Biooxygenierungen mit Dioxygenasen untersucht. Dabei konnten mehrere bicyclische Azaarene als gute Substrate für diesen Enzymtyp identifiziert und die entsprechenden cis-Dihydrodiol-Metaboliten isoliert werden. Im Falle von alkylsubstituierten Substraten wurden auch mono-hydroxylierte Produkte beobachtet. Es erfolgte eine weitgehend vollständige Strukturaufklärung der neuen Metabolite mittels NMR und Röntgenbeugung. Die Regio- und Stereoselektivität der Dihydroxylierung war weitgehend analog zu Vorstudien in der Literatur. Regioselektive cis-Dihydroxylierung an carbocyclischen sowie heterocyclischen Systemen der Chinolin- und Isochinolinserie (5,6 und/oder 7,8 Bindungen) lieferten die cis-Dihydrodiol-metabolite in hoher optischer Reinheit. Die cis-Diolmetabolite wurden isoliert, aufgereinigt, spektral charakterisiert und schließlich hinsichtlich ihrer Absolutkonfiguration zugeordnet, wobei insbesondere der Schweratomeffekt mittels 4-Iodbenzoesäureesterderivate für Beugungsstudien herangezogen wurde. Die Strukturen und Konfigurationen der Metabolite wurden mittels NMR-Spektroskopie und Korrelationsexperimenten bestätigt und mit verwandten Verbindungen abgeglichen. Im Zuge der Derivatisierungsstudien wurde Trichloracetylchlorid als neuartiges Schutzgruppenreagens für cis-Diole in Form von 5-gliedrigen cyclischen Carbonaten entdeckt. Der Anwendungsbereich dieser neuen Schutzgruppentechnik wurde bestimmt anhand strukturell unterschiedlicher Diole (Catechole, aliphatische und cyclische Diole). Dabei stellte sich die Umsetzung mit aliphatischen Diolen als nicht-selektive Reaktion heraus, wobei sowohl cyclische Carbonate wie auch Trichloractetyl-Diester gebildet wurden. Damit konnte unterschiedliche Reaktivität von Trichloracetylchlorid etabliert werden, wobei aromatische cis-Diole bevorzugt 5-gliedrige cyclische Carbonate bilden, wo hingegen aliphatische Diole vorzugsweise zu Diester reagieren. Schlüsselwörter: Biotransformationen; Naphthalin-Dioxygenase (NDO), Toluol-Dioxygenase (TDO); chemienzymatische Synthese; katalytische Hydrierung; Desymmetrisierung; cis-Dihydrodiole.
de
dc.description.abstract
Nowadays, several dioxygenases with complementary substrate profiles have become available for synthetic applications by creation of efficient recombinant whole-cell expression systems. In particular with such delicate enzyme complexes, production of the required biocatalyst within its natural environment inside of an intact host cells (predominantly Escherichia coli) is highly advantageous, as this strategy allows the utilization of such catalytic entities within asymmetric synthesis with a minimum expertise in enzymology and also proteins from pathogenic organisms can be studied in a benign and safe environment. The most abundantly utilized type of aryl dioxygenases (2,3-dioxygenases) incorporates the additional oxygen functionalities in ortho- and meta-position to an existing substituent at the aromatic core exclusively in cis-configuration usually in very high optical purity. There are three different prototype enzymes distinguished by the nature of the preferably converted aromatic ring system toluene (TDO, from Pseudomonas putida F39/D), naphthalene (NDO, from Pseudomonas putida 119), and biphenyl dioxygenases (BPDO, from Sphingomonas yanoikuyae B8/36). The biocatalyst originated from Pseudomonas putida and was utilized within recombinant whole-cells of E. coli. The whole cell mediated biotransformations were carried out with three different enzymes E. coli JM109 (pDTG601A) expressing TDO, E. coli JM109 (DE3)(pDTG141) and E. coli JM109 (PVL1343-PMS13) expressing NDO. Within this contribution we have focused our attention to substituted quinolines and isoquinolines and the scope of the biotransformation of a series was explored. While such systems have been investigated in the past, the chosen substituents (Cl, Br, OMe) adjacent to the ring nitrogen atom represented labile functionalities, which led to subsequent hydrolytic processes and ultimately to complicated compound mixtures. Based on rich chemistry associated to carboxylic acid derivatives and nitrile groups and the hydrolytic stability of the corresponding quinoline and isoquinoline derivatives, we investigate a small collection of such compounds in dioxygenase mediated biooxygenations. The present study establishes that several bicyclic azaarenes are good substrates in the dioxygenase catalyzed reaction, giving cis-dihydrodiol derivatives. In case of alkyl substituents monohydroxylated products were also observed. Complete structural assignment of novel metabolites was carried out using NMR and diffraction techniques. The regio- and stereo-selectivity of the cis-dihydroxylation was found to be in accordance with the literature. Regioselective cis-dihydroxylation of the carbocyclic and the heterocyclic rings in the quinolines and isoquinolines (5,6 and/or 7,8 bonds), occurred to give the corresponding cis-dihydrodiol metabolites. The cis-diol metabolites formed by biooxygenations were isolated, purified, characterized and absolute configuration established by using heavy halogen assisted crystallographic studies of corresponding 4-iodobenzoate esters. The structures and absolute configurations of metabolites have been determined by NMR analysis and correlation to the existing data for similar compounds. It was discovered that trichloroacetyl chloride could be used to protect the cis-diols as 5-membered cyclic carbonates. The scope and limitation of trichloroacetyl chloride towards 5-membered cyclic carbonate synthesis was elaborated with selected reactions with different classes including catechol, aliphatic, and cyclic diols. Cyclic carbonate synthesis was not selective in case of aliphatic diols. The aliphatic diols gave both cyclic carbonates and diesters with trichloroacetyl chloride. The diester was the major product of reaction as compared to the carbonate. This indicates that aromatic cis-diols can be protected as 5-membered cyclic carbonates with trichloroacetyl chloride whereas the aliphatic diols are not completely converted to cyclic carbonates. Keywords: biotransformation; naphthalene dioxygenase (NDO); toluene dioxygenase (TDO); chemoenzymatic synthesis; catalytic hydrogenation; desymmetrization; cis-dihydrodiols.
en
dc.format
228
-
dc.language
English
-
dc.language.iso
en
-
dc.subject
Biokatalyse
de
dc.subject
Heterocyclen
de
dc.subject
Biooxidation
de
dc.subject
Dioxygenase
de
dc.subject
biocatalysis
en
dc.subject
heterocycles
en
dc.subject
biooxygenation
en
dc.subject
dioxygenase
en
dc.title
Dihydroxylation of Quinolines and Isoquinolines by Recombinant Whole-Cell Mediated Biotransformations
en
dc.title.alternative
Dihydroxylierung von Chinolines und Isochinolinen mittels rekombinanter Ganz-Zell-Biotransformationen
de
dc.type
Thesis
en
dc.type
Hochschulschrift
de
tuw.thesisinformation
Technische Universität Wien
-
tuw.publication.orgunit
E163 - Institut für Angewandte Synthesechemie
-
dc.type.qualificationlevel
Doctoral
-
dc.identifier.libraryid
AC12660240
-
dc.description.numberOfPages
228
-
dc.identifier.urn
urn:nbn:at:at-ubtuw:1-80909
-
dc.thesistype
Dissertation
de
dc.thesistype
Dissertation
en
tuw.author.orcid
0000-0001-8022-7771
-
item.fulltext
with Fulltext
-
item.cerifentitytype
Publications
-
item.cerifentitytype
Publications
-
item.openaccessfulltext
Open Access
-
item.languageiso639-1
en
-
item.openairecristype
http://purl.org/coar/resource_type/c_18cf
-
item.openairecristype
http://purl.org/coar/resource_type/c_18cf
-
item.grantfulltext
open
-
item.openairetype
Thesis
-
item.openairetype
Hochschulschrift
-
Appears in Collections:
Thesis

Files in this item:

Adobe PDF
(8.67 MB)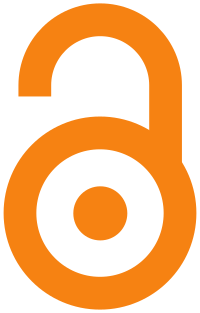 ---
Items in reposiTUm are protected by copyright, with all rights reserved, unless otherwise indicated.