DC Field
Value
Language
dc.contributor.advisor
Krec, Klaus
-
dc.contributor.author
Hammer, Renate
-
dc.contributor.author
Holzer, Peter
-
dc.date.accessioned
2020-06-30T16:34:45Z
-
dc.date.issued
2009
-
dc.date.submitted
2009-09
-
dc.identifier.uri
https://resolver.obvsg.at/urn:nbn:at:at-ubtuw:1-31254
-
dc.identifier.uri
http://hdl.handle.net/20.500.12708/13091
-
dc.description
Abweichender Titel laut Übersetzung der Verfasserin/des Verfassers
-
dc.description
Zsfassung in engl. Sprache
-
dc.description.abstract
Die vorliegende Arbeit untersucht die Qualität und die Quantität des Tageslichtangebots in Innenräumen vor dem Hintergrund der Anforderungen der Photophysiologie und setzt diese in Bezug zu Zielen der thermischen Gebäudeoptimierung. Hintergründe dieser Zielsetzung sind einerseits die gesellschaftliche Entwicklung hin zu Aufenthaltszeiten in geschlossenen Räumen bis zu 90% der Lebenszeit und andererseits der Einsatz technischer Funktionsverglasungen mit einer quantitativen und qualitativen Reduktion des Angebotes an terrestrischer Solarstrahlung. Es werden zwei Hypothesen aufgestellt und untersucht: Hypothese 1: Es besteht ein ursächlicher Zusammenhang zwischen der Evidenz des epidemischen Auftretens von Lichtmangelerscheinungen und dem lang andauernden Aufenthalt hinter Verglasungen im Inneren von Gebäuden allgemein und von Gebäuden mit thermisch optimierten technischen Funktionsglasscheiben im Besonderen.<br />Hypothese 2: Es liegt ein Zielkonflikt vor zwischen der Optimierung der Tageslichtversorgung und der Optimierung des solarstrahlungsinduzierten thermischen Verhaltens eines Innenraumes in Bezug auf die Ausrichtung der diesem Innenraum zugeordneten transparenten vertikalen Flächen.<br />Grundlagen werden zu drei Themenfeldern aufbereitet: Erstens wird das spektrale Strahlungsangebots im Außenraum für einen konkreten Ort und zu bestimmten Referenzzeitpunkten diskutiert und rechnerisch ermittelt. Zweitens wird der der spektrale Strahlungsdurchgang durch technische Funktionsgläser für vier baupraktisch relevante Verglasungstypen berechnet und dokumentiert. Drittens werden die allgemeinen Grundlagen der Photobiologie des Menschen zusammengeführt und unter dem selektiven Blickwinkel der Arbeit durch Ergebnisse ausgewählter medizinischer Studien ergänzt. Speziell nachgegangen wird dabei photobiologischen Wirkungs-Kurven, Schwellenwerten und wirksamen Dosen.<br />Beide Hypothesen werden mittels Potentialstudien bearbeitet. Für Hypothese 1 werden für einen konkreten Ort und für definierte Referenzzeitpunkte und Referenzverglasungen die photobiologischen Wirkpotentiale der hinter der Verglasung vorliegenden Strahlung berechnet. Eingehend untersucht werden die Pre-Vitamin D3 Photosynthese, die Erythembildung, die Melatonin Suppression und die Helligkeitsempfindlichkeit unter den Bedingungen des photopischen Sehens. Die ermittelten Wirkpotentiale werden zu den jeweiligen in der medizinischen Fachliteratur gesichert vorliegenden Grenz- und Schwellwerten beziehungsweise wirksamen Dosen in Bezug gesetzt. Zur Bearbeitung der Hypothese 2 werden für exemplarisch definierte Raumgeometrien bei einer Variation der Fassadenausrichtung in 30°-Schritten die Kennzahlen des Heizwärmebedarfs, des Kühlbedarfs und des von den Autoren neu eingeführten Durchlichtungsfaktors berechnet und in Potentialprofilen gegenüberstellend analysiert. Beide Hypothesen können klar verifiziert werden: Hypothese 1: Hinter den untersuchten technischen Funktionsgläsern liegen gegenüber dem Außenraum signifikant veränderte photophysiologischen Wirkpotentiale der Sonnenstrahlung vor: Jene Strahlungsanteile, die dem Ablauf der Photosynthese von Pre-Vitamin D3 zugrunde liegen, werden nahezu vollständig ausgefiltert. Darüber hinaus sinkt die erreichbare erythemale Dosis drastisch ab. Die Gefahr der Erythembildung aber auch die Chance auf eine Adaption der Haut ist somit hinter Glas verschwindend gering. Hingegen werden für alle derzeit bekannten nichtvisuellen mittelbaren Wirkungen der Melatonin Suppression die relevanten Schwellwerte deutlich überschritten. Jedoch ist die Reduktion der Bestrahlungsstärke visuell oftmals deutlich wahrnehmbar, was zum vermehrten Einsatz von Kunstlicht als Tageslichtergänzung führt. Hypothese 2: Prägnant zeigt sich der gegenläufige Zusammenhang zwischen thermisch guter Performance im Sinne von niedrigem Heizwärmebedarf und Kühlbedarf einerseits und gutem Tageslichtpotential im Sinne der Durchlichtung andererseits. Die Optimierungsansätze machen deutlich, wie sensibel die Dimension der Wohnungstiefe alle drei Potentiale beeinflusst. Grundsätzlich kann festgehalten werden, dass Nord-Süd belichtete Wohnungen gleichzeitig eine vorteilhaftes thermisches Verhalten aber eine schlechte Durchlichtung aufweisen. Wohnungen mit moderat aus der Nord-Süd-Richtung verschwenkten Längsachsen weisen eine sehr ausgewogene thermische Performance und gute Durchlichtung auf.<br />Wohnungs-Längsachsen in Ost-West-Richtung führen zu Situationen mit exzellenter jedoch stark Tageszeitlich abhängiger Durchlichtung, jedoch zu schlechten Ausgangsbedingungen hinsichtlich der thermischen Performance. Aufbauend auf der Verifizierung beider Hypothesen werden wissenschaftlich fundierte und entscheidungsrelevante Grundlagen zum Umgang mit dem Tageslichtangebot an einem konkreten Ort für eine kontextsensitive Gebäudeplanung bereit gestellt und mit der gebotenen Vorsicht die folgenden Empfehlungen abgeleitet: 1. Tageslicht erreicht den Innenraum nach dem Durchgang durch technische Funktionsglasscheiben quantitativ reduziert und qualitativ verändert.<br />Deshalb wird empfohlen, das Angebot an Tageslicht im Innenraum generell und das an direkter Sonnenstrahlung speziell zu erhöhen. Die Berücksichtigung der Raumgeometrie der Direktstrahlung der Sonne bei der Gestaltung von Gebäudevolumen, Gebäudehülle und Grundrissen erscheint aus diesem Blickwinkel unabdinglich. 2. Alle Gebäude, deren Funktion einen langfristigen Aufenthalt der Nutzer in Innenräumen bedingt, sind derart mit dem Außenraum zu verbinden, dass ein regelmäßiger und ausreichender Konsum von ungefiltertem Tageslicht sicher gestellt werden kann. Explizit zu berücksichtigen sind die Funktionen Wohnen, Arbeiten, Pflegen, Betreuen, Bilden und Vergleichbare.<br />3. Das Lukrieren von Wärmeenergie durch passive Solarnutzung am Gebäude, sowie die möglichst umfangreiche Bereitstellung von Tageslicht, bedingt entsprechend große Fenster als Ernteflächen. Um daraus resultierende überschüssige Wärmeeinträge in der warmen Jahreszeit zu vermeiden, ist eine konsequente und effektive funktionsabhängige und nutzerspezifische Beschattungen der Innenräume bei gleichzeitig möglicher Belüftung zu gewährleisten.<br />4. Es wird dringend empfohlen, Zustände natürlicher nächtlicher Dunkelheit im Innenraum, speziell im Schlafbereich zu sichern, oder beim Bestehen von Kunstlichteinträgen aus dem Außenraum, durch geeignete Maßnahmen herzustellen.<br />
de
dc.description.abstract
The work in hand investigates the quality and the quantity of the indoor daylight supply, emphasizing the human photo-physiological needs. Furthermore possible interdependencies between daylight-oriented design and thermal optimization goals are explored. This is done against the background of firstly the ongoing social development to spend already 90% of human lifetime indoors and of secondly the use of coated, multy-layer functional glazings, which cause significant change of the light passing through both in quality and quantity. Consequently, the following hypotheses are proposed and examined.<br />Hypothesis 1: There is a causal relationship between the evidence of epidemic occurrences of light deficiency disorders and extended periods of time spent indoors behind glazing in general, and thermally optimized glazing in particular.<br />Hypothesis 2: There is a conflict of goals involved between optimization of daylight supply and optimization of the daylight-induced thermal performance of a room in relation to the positioning of the room's transparent vertical surfaces.<br />Basic principles have been collected and edited in the following three fields: Firstly we calculate the spectral distribution of outdoor daylight supply for a specific location at certain reference times. Secondly the radiation transmission through a set of four characeristic, frequently used, functional glazings is investigated.<br />Thirdly the fundamentals of human photobiology are compiled from respected medical reference works and, in the selective perspective of the paper, complemented by results from selected medical studies. In particular, photobiological response curves, threshold values and effective doses are investigated.<br />Both hypotheses are dealt with by the means of potential studies. In case of hypothesis 1 the photobiological response potentials of the solar radiation right behind the functional glazing is calculated for defined reference conditions such as time, place and type of glazing.<br />Special attention was given to pre-vitamin D3 photosynthesis, erythema formation, melatonin suppression, and light sensitivity in photopic vision conditions. The resulting response potentials were compared with the borderline and threshold values, and effective doses compared with values from existing studies in medical literature.<br />In case of hypothesis 2 the three reference values of a) heating demand, b) cooling demand, and c) daylight supply are calculated for an archetypical defined apartment, while changing the facades' orientation by steps of 30 degrees. For this purpose a totally new reference value for he daylight supply, the Light Penetration Factor (LPF) was defined by the authors and fort he first time applied in this work. The results are illustrated by a graphic summarizing the orientation to the solar ecliptic relative to the potential profile. Both hypothesises can be clearly confirmed.<br />Hypothesis 1: Spectral transmission at the reference times displays characteristic, significantly heterogeneous courses. It is clearly shown that every investigated pane is virtually impermeable for the UV radiation spectrum that is necessary for the process of photosynthesis of pre-vitamin D3. Moreover the attained erythema dose falls drastically. Both the threat of erythema formation as well as the chances of skin adaptation are remote. In the visible light spectrum, however, the selected glazings are so transparent that the photophysiological-relevant threshold values are significantly exceeded for all presently known non-visual indirect effects of melatonin suppression. Nonetheless the reduced radiation intensity is often readily perceptible, leading to increased use of artificial lighting as daylight compensation. Hypothesis 2: The conflicting relationship between high thermal performance as concerns heating demand and cooling demand, on the one hand, and high daylight potential as concerns lighting, on the other hand, is presented concisely. The optimization approaches clearly show just how sensitively the dimension of room depth impacts all three potentials. Generally, one may conclude that north-south-lit apartments simultaneously display beneficial thermal characteristics and poor lighting. Apartments whose longer axis is moderately angled away from north-south display a very balanced thermal, or optical, performance. In contrast, apartments whose longer axis is angled east-west create situations with excellent lighting, yet with poor basic conditions for favorable thermal performance. Based on the confirmation of the two hypothesises, some basic recommendations for decision-making in daylight conscious architectural design are worked out: 1. Daylight falls in the building interior quantitatively and qualitatively compromised after passing high-tech functional glazings.<br />Thus it is our recommendation to increase daylight supply in general, and that of direct sunlight in particular. From this perspective, consideration of the spatial geometry of direct solar radiation when designing building volumes, shells and floor plans becomes absolutely essential. 2. Every building that is intended for extended use of indoor spaces by its inhabitants should be connected with the outdoor space in such a manner that regular, sufficient consumption of unfiltered daylight is assured. One should explicitly consider the functions of living, working, care-giving, supervising, instructing and similar activities. 3. Exploitation of thermal energy by passive solar utilization in buildings, as well as the most extensive availability of daylight possible requires proportionately large windows as collecting surfaces.<br />In order to avoid resulting superfluous thermal gains in the warm season, one must provide for uncompromising, effective, functionally independent, user-specific shading systems for the interior rooms coupled with ventilation options.<br />4. We strongly recommend ensuring natural night-time darkness in the interior, especially in sleeping areas, or in cases of artificial exterior light, taking appropriate planning measures to create such conditions.
en
dc.format
601 Bl.
-
dc.language
Deutsch
-
dc.language.iso
de
-
dc.subject
Tageslicht
de
dc.subject
Photophysiologie
de
dc.subject
Photobiologie
de
dc.subject
visuelle Wahrnehmung
de
dc.subject
Gebäudeoptimierung
de
dc.subject
Solararchitektur
de
dc.subject
Bauphysik
de
dc.subject
Klima-Engineering
de
dc.subject
Durchlichtungspotential
de
dc.subject
daylight
en
dc.subject
photo-physiology
en
dc.subject
photo-biology
en
dc.subject
visual perception
en
dc.subject
building optimisation
en
dc.subject
solar architecture
en
dc.subject
building physics
en
dc.subject
climate-engineering
en
dc.subject
Light Penetration Factor
en
dc.title
Qualität und Quantität des Tageslichtangebots in Innenräumen : Potentialstudie unter spezieller Berücksichtigung des strahlungsinduzierten thermischen Raumverhaltens und der Photophysiologie des Menschen
de
dc.title.alternative
Quality and Quantity of interior daylight supply
en
dc.type
Thesis
en
dc.type
Hochschulschrift
de
dc.contributor.assistant
Hastings, Robert
-
dc.contributor.assistant
Dobnig, Harald
-
tuw.publication.orgunit
E253 - Institut für Architektur u. Entwerfen
-
dc.type.qualificationlevel
Doctoral
-
dc.identifier.libraryid
AC07452153
-
dc.description.numberOfPages
601
-
dc.identifier.urn
urn:nbn:at:at-ubtuw:1-31254
-
dc.thesistype
Dissertation
de
dc.thesistype
Dissertation
en
item.openairetype
Thesis
-
item.openairetype
Hochschulschrift
-
item.openaccessfulltext
Open Access
-
item.languageiso639-1
de
-
item.openairecristype
http://purl.org/coar/resource_type/c_18cf
-
item.openairecristype
http://purl.org/coar/resource_type/c_18cf
-
item.grantfulltext
open
-
item.fulltext
with Fulltext
-
item.cerifentitytype
Publications
-
item.cerifentitytype
Publications
-
Appears in Collections:
Thesis

Files in this item:

Adobe PDF
(42.38 MB)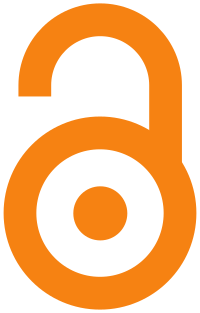 ---
Items in reposiTUm are protected by copyright, with all rights reserved, unless otherwise indicated.