DC Field
Value
Language
dc.contributor.advisor
Kollegger, Johann
-
dc.contributor.author
AL-Sarray, Hussein
-
dc.date.accessioned
2021-01-28T09:46:44Z
-
dc.date.issued
2021
-
dc.date.submitted
2021-01
-
dc.identifier.uri
https://doi.org/10.34726/hss.2021.76724
-
dc.identifier.uri
http://hdl.handle.net/20.500.12708/16771
-
dc.description.abstract
Am Institut für Tragkonstruktionen - Betonbau der TU Wien wurde ein neues Bewehrungskonzept entwickelt und am 14.05.2019 die Patentanmeldung eingereicht [9]. Mit diesem Konzept wird die Tragfähigkeit der Längsfuge eines Tübbingrings dank den zusätzlich angeordneten Bewehrungsstäben signifikant gesteigert [13]. Dies ermöglicht eine anwenderfreundliche und wirtschaftliche Tübbingherstellung bei hoch belasteten Tunnelröhren, da eine Vergrößerung derTübbingdicke von konventionellen Tübbingen durch das neuartige Bewehrungskonzept vermieden werden kann. Dem zufolge kann Material eingespart und der Ausbruchsquerschnitt eines Tunnels durch den Einbau der schlanken Tübbinge reduziert werden.In der vorliegenden Arbeit wird das neuartige Bewehrungskonzept auf seine Anwendungsgrenzen experimentell untersucht. Zum Beginn der Arbeit werden zwei Berechnungsansätze für die Tübbingbemessung beschrieben. Zudem beinhaltet die Diplomarbeit eine ausführliche Beschreibung der Ingenieurmodelle für die Berücksichtigung einer Druckfestigkeitssteigerung infolge des Umschnürungseffekts, da dieser Effekt bei druckbeanspruchten Tübbinglängsfugen eine wesentliche Rolle spielt. Danach werden die Umschnürungsmodelle hinsichtlich der Vorgehensweise der Berechnung der Druckwiderstände miteinander verglichen und zusammengefasst. Die Druckbeanspruchung einer Tübbinglängsfuge wird anhand von Versuchskörpern mit Trockenfuge repräsentativ gemacht. Der Umschnürungseffekt, der bei konventionellen Tübbingen vorhanden ist, wurde für die Versuchskörper adaptiert.Anhand von 18 Versuchen wird der Tragfähigkeitsverlust aufgrund von Montage- und Herstellungsungenauigkeiten der Tübbingsegmente untersucht. Diese werden durch zwei Parameter "a"und "e" untersucht. Mit dem Parameter "a" wird der Abstand zwischen dem Bewehrungsstab und der Kontaktfläche in den Versuchskörpern variiert, während der Parameter "e" eine Exzentrizität der benachbarten Bewehrungsstäbe darstellt. Mit diesen Grundlagen versuchen wird die Druckkraftübertragung einer trocken gestoßenen Fuge getestet. Diese Versuchskörper wurden bis zum Bruch in der Druckprüfmaschine gegeneinander gedrückt.Die Versuche werden mit den vorgestellten Ingenieurmodellen nachgerechnet und mit den experimentellen Bruchlasten verglichen. Folglich wurde das beste Modell gewählt, um die Bruchlast möglichst genau abbilden zu können. Es stellte sich heraus, dass die Ermittlung der Druckwiderstände der Versuchskörper mit dem Umschnürungsmodell nach Fardis die beste Übereinstimmung mit den Versuchslasten bringt. Dies war dann die Grundlage für die bereinigten Vergleichsrechnungen,um eine möglichst unverzerrte Aussage über die Parameterstudie machen zu können.Zusätzlich werden die Versuche anhand einer FE-Analyse modelliert, um den Kraftfluss besser zu verstehen und die Parameterstudie aus den Versuchen durch eine numerische Simulation zu überprüfen.Anhand der Experimente und der FE-Analyse wird bestätigt, dass die Abnahme der Tragfähigkeit der stumpfgestoßenen Versuche beim Vorhandensein eines Bewehrungsstababstandes "a" und/oder einer Exzentrizität "e" auftritt. Die vorliegende Arbeit ist die Grundlage für die weiteren Untersuchungen, um genauere Erkenntnisse über das Tragverhalten von Tübbinglängsfugen zuerhalten.
de
dc.description.abstract
A novel reinforcement concept was developed at the department of Structural Engineering at TU Wien and the patent application was submitted on May 14th 2019 [9]. With this concept, the load bearing capacity of the longitudinal tubbing joint is significantly increased thanks to additional reinforcement bars [13]. This enables a user-friendly and economical tubbing production for highly loaded tunneltubes since an increase in the tubbing thickness of conventional tubbing scan be avoided by the using the novel reinforcement concept. Therefore, material can be saved and the excavation of a tunnel profile can be reduced by installing the slender tubbings.In this thesis, the novel reinforcement concept is experimentally investigated to examine its application limits. At the beginning of the thesis, two calculation models for tubbing design are described. Furthermore, the thesis contains a detailed description of the engineering models for considering the increase of the compressive strength due to the confinement effect as this effectplays a significant role in longitudinal tubbing joints subjected to compressive loads. Afterwards,the confinement models are compared with each other with regard to the procedure for calculating the maximum axial compression load. The compressive loading of a longitudinal tubbing joint is made representative on the basis of specimens with a dry joint. The confinement effect, which ispresent in conventional tubbings, was adapted for the test specimens.On the basis of 18 experiments, the reduction in load-bearing capacity due to mounting and manufacturing in accuracies of the tubbing segments is investigated. These are investigated with two parameters "a" und "e". The parameter "a" is used to vary the distance between there inforcing bar and the contact surface in the test specimen while the parameter "e" represents an eccentricity of the adjacent reinforcing bars. These basic experiments are used to test the compressive force transfer of a dry butted joint. These test specimens were pressed against each other in the compression testing machine until their failure load was reached.The results of the tests are recalculated using the presented engineering models to compare the theoretical load capacity with the ultimate test load. Consequently, the best model was chosen to represent the test load as accurately as possible. It turned out that the determination of the bearing resistances of the test specimens with the Fardis confinement model provides the bestmatch with the experimental loads.This then was the basis for the adjusted comparative calculations in order to be able to make as unbiased a statement as possible about the parameter study. Additionally, the test specimens are modeled using FE analysis to better understand the force flow and to verify the parameterstudy from the tests by numerical simulation.Based on the experiments and FE analysis, it is confirmed that a decrease of the bearing capacity of the butt-jointed tests occurs in the existence of a reinforcement bar spacing "a" and/oran eccentricity "e". The present research is the basis for further investigations in order to obtain more detailed knowledge about the load-bearing behavior of longitudinal segment joints.
en
dc.format
98 Blätter
-
dc.language
Deutsch
-
dc.language.iso
de
-
dc.subject
druckbeanspruchte Bewehrungsstäbe
de
dc.subject
trocken gestoßene Bauteilfuge
de
dc.subject
Load transfer
en
dc.subject
reinforcement bars
en
dc.subject
drybutt-jointed component
en
dc.subject
compression
en
dc.title
Übertragung der Kraft von druckbeanspruchten Bewehrungsstäben über eine trocken gestoßene Bauteilfuge
de
dc.title
Load transfer of reinforcement bars through a dry butt-jointed component under compression
en
dc.type
Thesis
en
dc.type
Hochschulschrift
de
dc.identifier.doi
10.34726/hss.2021.76724
-
dc.publisher.place
Wien
-
tuw.thesisinformation
Technische Universität Wien
-
dc.contributor.assistant
Proksch-Weilguni, Clemens
-
tuw.publication.orgunit
E212 - Institut für Tragkonstruktionen
-
dc.type.qualificationlevel
Diploma
-
dc.identifier.libraryid
AC16131373
-
dc.description.numberOfPages
98
-
dc.thesistype
Diplomarbeit
de
dc.thesistype
Diploma Thesis
en
item.openairetype
Thesis
-
item.openairetype
Hochschulschrift
-
item.languageiso639-1
de
-
item.cerifentitytype
Publications
-
item.cerifentitytype
Publications
-
item.openairecristype
http://purl.org/coar/resource_type/c_18cf
-
item.openairecristype
http://purl.org/coar/resource_type/c_18cf
-
item.fulltext
with Fulltext
-
item.grantfulltext
open
-
item.openaccessfulltext
Open Access
-
Appears in Collections:
Thesis

Files in this item:

Adobe PDF
(4.88 MB)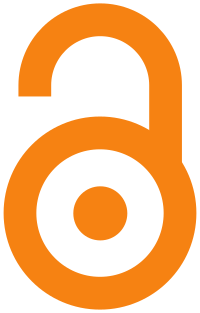 ---
Items in reposiTUm are protected by copyright, with all rights reserved, unless otherwise indicated.