DC Field
Value
Language
dc.contributor.advisor
Bartl, Andreas
-
dc.contributor.author
Hofer, Simon
-
dc.date.accessioned
2021-07-13T12:10:21Z
-
dc.date.issued
2021
-
dc.date.submitted
2021-07
-
dc.identifier.uri
https://doi.org/10.34726/hss.2021.84062
-
dc.identifier.uri
http://hdl.handle.net/20.500.12708/18053
-
dc.description
Arbeit an der Bibliothek noch nicht eingelangt - Daten nicht geprüft
-
dc.description
Abweichender Titel nach Übersetzung der Verfasserin/des Verfassers
-
dc.description.abstract
Derzeit gilt der Filterkuchen der nassen Rauchgasreinigung (RGR) aus Müllverbrennungsanlagen (MVA) in Österreich als "gefährlicher Abfall". Dieser muss derzeitzur Deponierung in eine Untertagdeponie nach Deutschland transportiert werden. Vorhergehende Untersuchungen zeigten, dass dies ausschließlich auf den hohen Quecksilbergehalt im Filterkuchen (1000 mg/kg) zurückzuführen ist, welcher den Grenzwert für "nicht gefährlichen Abfall" (20 mg/kg) überschreitet, während die Grenzwerte aller anderen relevanten Elemente für die Klassifizierung als "nicht gefährlicher Abfall" eingehalten werden. In Österreich gibt es derzeit Deponien für "nicht-gefährlichen Abfall", jedoch keine Untertagedeponie für "gefährlichen Abfall". Es wurde eine thermische Behandlungsmethode von Filterkuchen untersucht, durch die eine Abtrennung bzw. Aufkonzentrierung des Quecksilbers erreicht werden sollte. Ziel war es den Quecksilbergehalt im Filterkuchens bis unter den Grenzwert für "nicht-gefährlichen Abfall" zusenken und durch Kondensation eine kleine Fraktion mit hohem Quecksilbergehalt zuerhalten. Dadurch könnte die Menge an "gefährlichem Abfall" aus Müllverbrennungsanlagen reduziert werden. Eine Massenbilanz für Quecksilber sollte aufgestellt, sowie die Quecksilberverbindungen im Filterkuchen und in der kondensierten Fraktion bestimmt werden. Der Weg des Quecksilbers und seiner Verbindungen durch die Müllverbrennungsanlage, dieRauchgasreinigung und die Abwasserbehandlung wurden in einer Literaturrecherche zusammengefasst. Versuchsaufbauten für Experimente im Labormaßstab wurden entwickelt. Es wurde eine thermische Behandlung des Filterkuchens bei 400 °C und Kondensation der dabei verdampften Verbindungen durchgeführt. Chemische Analysen zur Bestimmung einer Massenbilanz wurden für einige ausgewählte Elemente mit ICP-OES durchgeführt. Die Schwermetallfällung der Abwasserbehandlung in der MVA wurde im Labor simuliert, um die reinen Quecksilberfällungsprodukte, die im Filterkuchen vorliegen, zu erhalten. Im Rahmen der Massenbilanzierung wurde untersucht in welche Fraktionen die Elemente Al,K, S, Ca, Fe und Hg bei einer thermischen Behandlung vorzugsweise transferiert werden. Dabei wurde festgestellt, dass die Elemente Al, K, S, Ca, Fe zum überwiegenden Anteil (>80%bzw. Fe: 70%) im Filterkuchenrückstand verbleiben, während Hg zum Großteil im Sublimat wiedergefunden wurde. Generell zeigt sich bei der Erstellung der Massenbilanz, dass Unterschiede zwischen dem gesamten Stoffinput und –output auftraten, die auf unvollständige Gewinnung der kondensierten Phasen und Messungenauigkeiten zurückgeführt werden konnten. Durch eine Kombination aus Lichtmikroskopie und XRD-Analysen der kondensierten Fraktionen aus den thermischen Behandlungen der reinen Quecksilberfällungsprodukte,sowie Mischungen dieser mit Filterkuchen bei 400 °C, konnte auf die Quecksilberverbindungen, welche in der kondensierten Fraktion des Filterkuchens auftraten, semi-qualitativ geschlossen werden. Es konnten dabei HgS, Hg2Cl2 sowie metallischesQuecksilber identifiziert werden. Hg3TMT2 und HgCl2∙4HgO wurden als die Quecksilberverbindungen, welche im Filterkuchen vorliegen, bestimmt.
de
dc.description.abstract
According to Austrians waste disposal law, the filter cake from wet flue gas cleaning systems (FGC) of municipal solid waste incinerations (MSWI) is currently classified as "hazardous waste". Therefore, the filter cake must be transported to an underground disposal facility for "hazardous waste" in Germany. Previous studies showed that the classification as "hazardous waste" is the result of the high mercury concentration (1000 mg/kg), which exceeds thethreshold value (20 mg/kg) for the classification as "non-hazardous waste", while the concentrations of all other relevant elements in the filter cake are below the legal thresholdvalues for "non-hazardous waste". Despite there is currently no disposal facility for "hazardous waste" in Austria, various disposal facilities for "non-hazardous waste" exist. A thermal treatment method for filter cake to separate and concentrate the mercury was investigated. The aim was to reduce the mercury concentration below the threshold value of "non-hazardous waste" and to obtain a small product fraction with high mercury concentration via condensation. This way the amount of "hazardous waste" from MSWI might be reduced. The mass balance of mercury (Hg) and the elements Al, K, S, Ca, Fe in such a treatment should be studied and the mercury-species in the filter cake and in the condensed fraction after the thermal treatment should be determined. The path of mercury through the MSWI, the FGC system and the wastewater treatment was reviewed in the literature. Set-ups for lab-scale experiments were developed. A thermal treatment of filter cake at 400 °C and condensation of the volatilized products was carried out. Chemical analysis to achieve a mass balance of Al, K, S, Ca, Fe and Hg was done by ICP-OES. The mercury precipitation of the wastewater treatment in MSWI was simulated in lab-scale to obtain the isolated mercury-precipitates. Further a combination of light microscopystudies and XRD analysis of the condensed fractions obtained from thermal treatment of themercury-precipitates and mixture of the precipitates with filter cake were carried out. The condensed fractions were then compared with the condensed fraction of filter cake after a thermal treatment under same conditions under the light microscope. Investigations of the mass transfer of the elements Al, K, S, Ca, Fe und Hg in the thermaltreatment showed that Al, K, S, Ca and Fe mainly remained in the filtercake residue (>80% respectively Fe: 70%) while Hg was mainly obtained in the condensed fraction. The analysis of the mass balance pointed out that distinctions between Massinput and -output where obtained, because of incomplete dissolution of the condensed mercury compounds and due measuring errors. Comparison of the condensed fractions under the microscope combinedwith information from ICP-OES and XRD analysis semi-qualitatively lead to the chemical nature of the mercury-products obtained in the condensed fraction after thermal treatment of filter cake. HgS, Hg2Cl2 and metallic mercury could be identified. Hg3 TMT2 and HgCl2∙4HgO were identified as the mercury precipitated in the filter cake.
en
dc.format
64 Seiten
-
dc.language
Deutsch
-
dc.language.iso
de
-
dc.subject
Müllverbrennung
de
dc.subject
Quecksilber
de
dc.subject
Deponierung
de
dc.subject
waste incineration
en
dc.subject
mercury
en
dc.subject
landfill
en
dc.title
Labormaßstäbliche Untersuchungen zur thermischen Abtrennung von Quecksilber aus Filterkuchen von Müllverbrennungsanlagen
de
dc.title.alternative
Laboratory-scale investigations on the thermal separation of mercury from filter cakes of waste incineration plants
en
dc.type
Thesis
en
dc.type
Hochschulschrift
de
dc.identifier.doi
10.34726/hss.2021.84062
-
dc.publisher.place
Wien
-
tuw.thesisinformation
Technische Universität Wien
-
dc.contributor.assistant
Fellner, Johann
-
tuw.publication.orgunit
E166 - Institut für Verfahrenstechnik, Umwelttechnik und technische Biowissenschaften
-
dc.type.qualificationlevel
Diploma
-
dc.identifier.libraryid
AC16254702
-
dc.description.numberOfPages
64
-
dc.thesistype
Diplomarbeit
de
dc.thesistype
Diploma Thesis
en
item.openairecristype
http://purl.org/coar/resource_type/c_18cf
-
item.openairecristype
http://purl.org/coar/resource_type/c_18cf
-
item.openaccessfulltext
Open Access
-
item.openairetype
Thesis
-
item.openairetype
Hochschulschrift
-
item.fulltext
with Fulltext
-
item.languageiso639-1
de
-
item.grantfulltext
open
-
item.cerifentitytype
Publications
-
item.cerifentitytype
Publications
-
Appears in Collections:
Thesis

Files in this item:

Adobe PDF
(2.94 MB)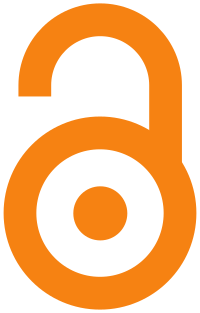 ---
Items in reposiTUm are protected by copyright, with all rights reserved, unless otherwise indicated.